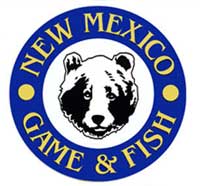 RUIDOSO, N.M. -(Ammoland.com)- New Mexico Department of Game and Fish game wardens helped save a 63-year-old Alto woman stranded overnight in her car on a remote, rugged road in the Lincoln National Forest.
The driver recently got lost while traveling in a 2013 Chevrolet sedan on Forest Service Road 496 near the Capitan Mountains Wilderness. While traversing the rocky road she punched a hole in her oil pan and then got stuck in a sandy wash.
The woman called 911 on her cell phone and state police radio dispatchers determined her general location, but then her cell phone battery died.
Searchers couldn't find her that evening and she spent the night in her car without food, water or her medications.
The next day, game wardens familiar with the remote area, Sgt. Benjamin Byrd and Conservation Officer Travis Nygren, were called in to help and they found the woman and brought her out to safety. The woman was treated for dehydration at a local hospital and later released.
Officer Nygren suggested motorists should always carry emergency supplies such as food, water, extra medications and a sleeping bag while exploring New Mexico's back country.