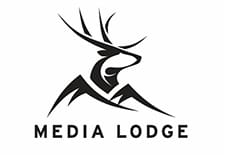 Atlanta, GA –-(Ammoland.com)- The African Rhino poaching syndicates are becoming more sophisticated and are acquiring heavy weapons. The Pilanesberg Rangers are outnumbered and outclassed. They have outdated equipment and little to no training. One Ranger has been KILLED and 4 rhinos have been poached since the July 2016 filming of the 3 part video series on GetZone.com.
"We have worked closely with Funker Tactical, Instructor Zero and the Orion Poaching Prevention Academy and are trying to level the playing field by training and outfitting the Pilanesberg National Rangers in Africa", said Jeff Siegel, CEO of Media Lodge. "We have setup a GofundMe page where you can offer your support."
Unlike most Rhino funds which never make it where it's needed, we will directly deliver 100% of all profits for The Good Fight Anti-Poaching Fund directly to the Pilanesberg Rangers that will cover their training and new equipment such as drones, rifle slings, clothing, protective gear, surveillance equipment etc.
"Media Lodge stepped up to the plate big time with this project. It couldn't have happened without them and I am thankful for organizations like them who go above and beyond typical business practices to make this world a better place", said Paulo Rubio, President & Creative Director, Funker Tactical Media Inc.
About Media Lodge:
Media Lodge has assembled a unique set of assets to engage with over 17m unique monthly Outdoor enthusiasts in authentic and powerful ways. In addition to fishing, camping and powersports, Media Lodge has become the largest firearms and hunting media platform, helping brands engage with enthusiasts across the best websites and exclusive, leading commerce engines. Additionally, Media Lodge has invested heavily to insure partners understand their customers, research their competitors and realize manufacturing efficiencies. For more information please visit www.medialodge.com
About Funker Tactical:
Funker Tactical is a video production house, a marketing firm and a distribution platform serving the tactical and outdoor lifestyle market. It is our mandate to showcase the totality of the tactical community through meaningful collaborations with the world's best instructors. Our focus is to increase the survivability of both uniformed fighting forces and responsibly armed civilians.