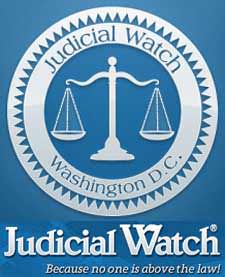 U.S.A. –-(Ammoland.com)- The Clinton email scandal is more than about the conduct of Hillary Clinton. It is about the lawlessness of the Obama administration, especially the State Department.
That's why our Judicial Watch attorneys recently asked a federal court, on the grounds that the documents relate to government misconduct, to reject the State Department's secrecy claims over certain Clinton email-related documents.
We argue that the agency should release 30 emails currently being withheld under various "deliberative process," "attorney client," and "attorney work product" privileges.
Our lawsuit was originally filed in May 2015. It seeks "all emails sent or received by former Secretary of State Hillary Rodham Clinton in her official capacity as secretary of State, as well as all emails by other State Department employees to Secretary Clinton regarding her non-'state.gov' email address" (Judicial Watch, Inc. v. U.S. Department of State (No. 1:15-cv-00687)).
We make the sensible argument that Clinton's email practices at the State Department constitute misconduct:
The U.S. federal government has produced two State Department Inspector General reports and a report following an FBI investigation, which collectively support the conclusion that, at a minimum, the unofficial server arrangement was misconduct even if it was not a prosecutable violation of criminal law or one that will necessarily result in civil liability. Secretary Clinton herself has called the unofficial server arrangement a 'mistake'…
The State Department's descriptions of the documents show that it may have misled the public about the Clinton email scandal:
The Vaughn [withholding index] description of these records appears to show, at least in part, a public relations campaign orchestrated by [the Obama State Department] to create a false equivalence between Secretary Clinton's unofficial server and the records management practices of former Secretaries Condoleezza Rice, Colin Powell, and Madeline Albright. No one believes that Madeline Albright used an unofficial server located at her residence for government communications. Nor did Colin Powell hold 30,000 government records in his possession for two years after he left the State Department. Accordingly, it would appear that one purpose of the withheld discussions in this case was to manage the public messaging about government misconduct so as to mislead the public about its severity.
We asked the court to reject the State Department's efforts to shield documents under the "deliberative process privilege," among other asserted privileges, in order to protect the confidentiality of internal deliberations:
In this Circuit, the government misconduct exception to the deliberative process privilege applies in two circumstances. First, the "deliberative process privilege disappears altogether when there is any reason to believe government misconduct occurred." And second, "where there is reason to believe the documents sought may shed light on government misconduct, the privilege is routinely denied on the grounds that shielding internal government deliberations in this context does not serve the public's interest in honest, effective government." … Both exceptions apply to the 30 documents in question here, for the reasons already elaborated.
The State Department has been producing Clinton emails recovered by the FBI under a September 23, 2016, court order issued by U.S. District Judge James E. Boasberg. The State Department confirmed in September that the FBI turned over to it at least 15,000 new Clinton emails as a result of Judicial Watch's litigation seeking all of Clinton's work-related emails.
Hillary Clinton has repeatedly stated that she believes that the 55,000 pages of documents she returned to the State Department in December 2014 included all of her work-related emails. In response to a court order in other Judicial Watch litigation, she declared under penalty of perjury that she had "directed that all my emails on clintonemail.com in my custody that were or are potentially federal records be provided to the Department of State, and on information and belief, this has been done." The emails found by the FBI are also at odds with her official campaign statement suggesting all "work or potentially work-related emails" were provided to the State Department. The full history of this case can be found here.
The Obama State Department is abusing the Freedom of Information law in order to keep the American people in the dark about its cover-up of the Clinton email scandal. The courts should hold the Obama agency accountable for this lawlessness.
About Judicial Watch
Judicial Watch, Inc., a conservative, non-partisan educational foundation, promotes transparency, accountability and integrity in government, politics and the law. Through its educational endeavors, Judicial Watch advocates high standards of ethics and morality in our nation's public life and seeks to ensure that political and judicial officials do not abuse the powers entrusted to them by the American people. Judicial Watch fulfills its educational mission through litigation, investigations, and public outreach.
For more information, visit: www.JudicialWatch.org.