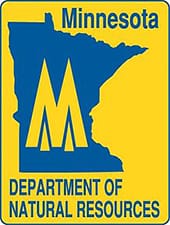 Minnesota –-(Ammoland.com)- Minnesota's hunting dates to remember are approaching as well as a review of the hunting season so far.
Friday, Jan. 13: Deadline for firearms turkey hunters to apply for A or B season permits
Wednesday, April 12: Spring wild turkey hunting begins
Tests confirm 2 CWD-positive deer near Lanesboro
Test results show two deer harvested by hunters in southeastern Minnesota were infected with Chronic Wasting Disease.
Nearly one-third of all adult deer harvested during southeastern Minnesota's first firearms deer season and the first three days of the second season were tested for CWD. Only two of the 2,866 deer tested returned positive results. Both were harvested about 1 mile apart west of Lanesboro in deer permit area 348.
The DNR now is planning and implementing its CWD response plan, which will include a public meeting announcing response plan details and continued opportunities for hunters in permit areas 347 and 348 to have their harvested deer tested.
Visit the CWD homepage for more CWD information and to sign up to be notified when new information becomes available on the page.
Statewide deer advisory committee members chosen
The DNR has selected a 20-member advisory committee to provide the agency with feedback and advice on deer management as it develops a statewide deer plan.
Over the next year, the Deer Management Plan Advisory Committee will review technical information and also public input that will be collected this winter through regional public meetings, online and through written comments. The committee will make recommendations to the DNR for the plan that will be in effect for 10 years.
The plan is expected to be finished by the spring of 2018. Visit the deer plan webpage to learn more about the committee members and groups represented.
Deer harvest up 7 percent
The statewide deer harvest total as of Nov. 29 is 161,624, which is up 7 percent from last year. In zone 1 there have been 44,696 deer taken compared to 36,208 last year.
The zone 2 total this year thus far is 95,367 deer compared to 92,439 in 2015, and the zone 3 harvest stands at 17,239, down from last year's comparable number at 18,719.
Buck harvest is up over 20 percent in zone 1 compared to this time last year, while zone 2 buck harvest is off about 2 percent and zone 3 buck harvest is down almost 8 percent.
These preliminary data suggest that the deer herd in the northern forest has grown substantially from the low population following the severe winters of 2012 and 2013 while populations in the agricultural portions of the state have remained relatively flat and populations in the southeast are likely down.
Grant aims to get more people hunting and fishing
Anglers still cast lines and hunters head to deer camp each year, but the percentage of Minnesotans who hunt or fish is shrinking.
A DNR grant program aims to grow the number of hunters and anglers, and groups that will help move people through the process of becoming hunters and anglers, or of continuing to hunt or fish, are encouraged to apply by Jan. 5, 2017. Priority will be given to programs for underserved audiences, new immigrant populations and those with an ongoing impact rather than one-time events.
The grant program began this year and this is the third round of grants. In this round, awards will range from $5,000 to $50,000. The DNR anticipates a total of $100,000 will be available. Third-round projects must be completed in Minnesota and be finished by June 30, 2018.
Learn more about grant application requirements and the DNR's work in recruitment, retention and reactivation on the DNR website.
Applications open for spring wild turkey A and B seasons
The deadline for firearms wild turkey hunters to apply for early season spring hunting permits is Friday, Jan. 27.
The spring season, which runs from Wednesday, April 12, to Wednesday, May 31, is divided into six time periods. Only people age 18 and older who want to hunt using a firearm during the first two time periods (A or B) need to apply for a spring turkey permit. Permits for the remaining time periods (C-F) can be purchased over-the-counter. Archery and youth turkey hunters can hunt the entire season without applying for the lottery.
Permits for the last three time periods and youth licenses are sold starting March 1. Surplus adult licenses from the first two time periods, if available, are sold starting around mid-March.
Persons applying for permit area 511, the Carlos Avery State Wildlife Management Area, are advised that the sanctuary portion of the WMA will be closed to turkey hunting except for the special hunt for hunters with disabilities.
Give input on master plan for Thief Lake WMA
The public is invited to provide input on a master plan for the Thief Lake Wildlife Management Area (WMA). Input to help guide the update can be given via an online questionnaire through Sunday, Dec. 18. A second opportunity for public input will be available next spring after a draft master plan is ready for review.
Thief Lake WMA, located in Marshall County, is a 55,000-acre management area that spans the forest-prairie transition zone in northwest Minnesota. At its core lies 7,100-acre Thief Lake, a large marsh that is an important production and staging area for waterfowl. Thief Lake WMA is one of eight WMAs currently classified as a major unit.
Minnesota's elk hunts successful
The 2016 elk hunts in northwestern Minnesota wrapped up on Sept. 18 with another successful season in the Kittson County area.
Two zones were open to hunting and all permits were bull only. In the Caribou-Vita herd (Zone 30), which migrates between northern Kittson County and Manitoba, two permits were issued and both hunters successfully harvested nice 6×6 bulls. One bull was harvested on private land and one on the Caribou WMA. In the Kittson-Central herd (Zone 20), located near Lancaster in Kittson County, three of five permits were filled with 5×6, 6×6 and 6×7 bulls, all on private land.
More about the free-ranging, wild elk population in northwestern Minnesota can be found on the DNR website.
Did you know? Turkey were re-established
Wild turkeys are an increasingly common sight across much of Minnesota, but this hasn't always been the case. Historically, wild turkeys are thought to have lived only in far southern Minnesota. By 1880, they had vanished from the state due to unregulated hunting and habitat loss.
Attempts to re-establish wild turkeys in Minnesota date back to the 1920s, but these efforts weren't successful until 1971, when turkeys trapped in Missouri were released into Houston County and showed strong survival. From the 1970s through 2008, the DNR continued its trap-and-release program to release wild turkeys throughout much of Minnesota to improve hunting opportunities. This, along with a favorable mix of agricultural and forest habitat, allowed turkeys to expand well beyond their pre-settlement range.