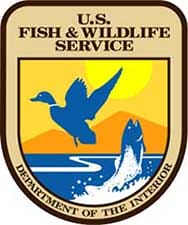 U.S.A. –-(Ammoland.com)- Across America, national wildlife refuges offer unparalleled opportunities to experience the great outdoors amid scenic beauty. From Hawaii to Texas and Indiana to Delaware, 31 refuges that normally charge entrance fees will offer free admission on these days in 2017:
January 16 – Martin Luther King, Jr. Day
February 20 – Presidents' Day
September 30 – National Public Lands Day
October 8 – First Sunday of National Wildlife Refuge Week
November 11-12 – Veterans Day weekend
The 31 refuges charge admission ranging from $3 to $8 per vehicle to help fund their recreation-related projects. The 2017 entrance fee waiver does not cover concessionaire or permit fees for some activities such as hunting, fishing or special tours.
The National Wildlife Refuge System, managed by the U.S. Fish and Wildlife Service, is the world's largest network of conservation lands, encompassing 565 refuges and 38 wetland management districts. Nearly 500 national wildlife refuges and wetland management districts are open to the public, hosting some 50 million visits every year – almost all offering free admittance year-round.
"National wildlife refuges are American treasures that protect species as diverse as alligators, whooping cranes and monarch butterflies. They are also places where people can enjoy nature and the outdoors and feel safe," said Refuge System Chief Cynthia Martinez. "Refuges provide opportunities to the millions of Americans who live in big cities and highly urbanized suburbs. You can find a refuge near most major metropolitan areas."
Refuges offer world-class recreation, from fishing, hunting and wildlife observation to photography and environmental education. Every state and U.S. territory has at least one national wildlife refuge. Use the online zip code locator to find one close to you.
Refuges do more than conserve wildlife and provide outdoor recreation: they help protect against erosion and flooding and purify our air and water. They also support regional economies to the tune of some $2.4 billion annually.
Other federal land management agencies that will offer fee-free days in 2017 include: National Park Service, Bureau of Land Management, Bureau of Reclamation and U.S. Forest Service. Please contact each for details.
The U.S. Fish and Wildlife Service, National Park Service, Bureau of Land Management, Bureau of Reclamation and the U.S. Forest Service also participate in the America the Beautiful National Parks Pass and Federal Recreational Lands Pass programs. These passes grant access to more than 2,000 national parks, forests, wildlife refuges, grasslands and other federal lands, which provide a wide variety of nature-based recreational opportunities for the American public.
These passes are available:
Free annual pass to current military members and their dependents.
Free lifetime pass for people with permanent disabilities.
$10 lifetime senior pass for those aged 62 and over.
$80 annual pass for the general public.
Free annual pass for volunteers who accrue 250 hours and who do not already have a valid interagency pass.
Every Kid in the Park: Free annual pass valid for the school year, September to August, for duration of the 4th grade year. Covers students and their families.
Learn how you can buy a pass here.
About the U.S. Fish and Wildlife Service:
The mission of the U.S. Fish and Wildlife Service is working with others to conserve, protect, and enhance fish, wildlife, plants, and their habitats for the continuing benefit of the American people. We are both a leader and trusted partner in fish and wildlife conservation, known for our scientific excellence, stewardship of lands and natural resources, dedicated professionals, and commitment to public service. For more information on our work and the people who make it happen, visit www.fws.gov.
For more information on our work and the people who make it happen, visit http://www.fws.gov/. Connect with our Facebook page, follow our tweets, watch our YouTube Channel and download photos from our Flickr page.