By David Codrea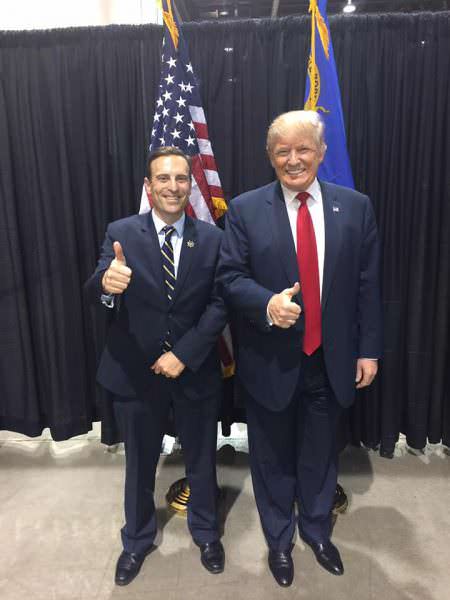 USA – -(Ammoland.com)- "[T]he FBI has refused to conduct background checks on transfers as required by Question 1, and Nevada Attorney General Adam Laxalt has confirmed that until the FBI changes their position, his office will not be enforcing the law that was set to be enacted just days from now," Don Turner of the Nevada Firearms Coalition reported in a late Wednesday email alert.
"[T]he recent passage of the Nevada legislation regarding background checks for private sales cannot dictate how federal resources are applied," Kimberly Del Greco of the FBI's Criminal Justice Information Services Division informed the Nevada Department of Public Safety in a Dec. 14 letter, meaning the FBI would not allow intermediaries to run background checks as required by the Act. Based on a resulting department clarification request to Laxalt on how to proceed, the attorney general concluded "citizens may not be prosecuted for their inability to comply with the Act unless and until the FBI changes its public position and agrees to conduct the background checks consistent with the Act." (See correspondence here, posted by the Reno Gazette Journal.)
"We commend Attorney General Laxalt for his acknowledgement that this is a deeply flawed and unenforceable law," Turner continued. "The Nevada Firearms Coalition and our PACs have been outspoken opponents from the beginning, and we thank Attorney General Laxalt for this significant win for the 2nd Amendment."
This is both an astonishing development as well as a setback for the Michael Bloomberg/Everytown-spearheaded edict ending ("legal") private transfers in the Silver State. It shows once again that those demanding more disarmament are so eager to impose new gun laws they don't even check to make sure new infringements will be workable in light of existing ones.
The Question 1 ballot measure was in itself something of a revelation about the scope of "fake news" surrounding the gun issue, as the "gun control" lobby and media narrative was that Americans, including most gun owners, overwhelmingly favored such measures. In reality, the heavily-funded Question 1 passed by less than one percent of the vote and failed in every Nevada County except Clark (see side graphic).
"Because of your support, we've been able to fight Question 1 at every turn, repeal handgun registration in Clark County, expand our rights under the Castle Doctrine, and support Campus Carry legislation, and we're not done," Turner wrote, concluding with a plea for support so Nevada Firearms Coalition can continue and expand on its work.
About David Codrea:
David Codrea is the winner of multiple journalist awards for investigating / defending the RKBA and a long-time gun rights advocate who defiantly challenges the folly of citizen disarmament.
In addition to being a field editor/columnist at GUNS Magazine and associate editor for Oath Keepers, he blogs at "The War on Guns: Notes from the Resistance," and posts on Twitter: @dcodrea and Facebook.