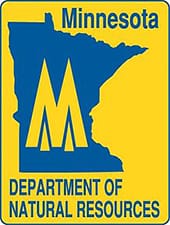 USA -(Ammoland.com)-
Greetings,
We wanted to let you know that as of today, Dec. 15, 2016, the Minnesota DNR is proudly sporting a new look: the State of Minnesota brand.
Our website, social media channels, and email updates now feature a new DNR logo, while our printed publications, uniforms, vehicles, signs and other products will be updated when it's time for reordering or replacement.
The change to a unified State of Minnesota brand will make it easier for residents, visitors and business partners to identify the many services state agencies provide across the state.
It is the state's goal that this new brand be seen as the mark of high-quality work, done on behalf of all Minnesotans.
Our visual brand has changed, but the DNR's commitment to conserving and managing the state's natural resources, providing abundant outdoor recreation opportunities, and creating a sustainable quality of life for all citizens remains the same.
Thank you for your continued support for, and interest in, the DNR's work.
As the new State of Minnesota brand is phased in, we welcome your input and feedback.
Please visit our website to learn more.
Sincerely,
Chris Niskanen
Communications Director
Minnesota Department of Natural Resources