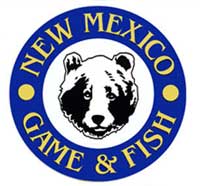 SANTA FE, N.M. -(Ammoland.com)- The New Mexico Department of Game and Fish recovery plan for the white-tailed ptarmigan is available for public review and comment.
The plan is available on the department website.
It also can be obtained by contacting John Bulger, the department's recovery coordinator, (505) 476-8106 or [email protected]
Comments will be accepted until 5 p.m. Dec. 20, 2016.
The white-tailed ptarmigan is the smallest member of the grouse family and lives above timberline in the Sangre de Cristo Mountains. It is listed as endangered under the New Mexico Wildlife Conservation Act.
The recovery plan outlines strategies to maintain viable populations of the species and its habitat within the state.