USA -(Ammoland.com)- BulletSafe Bulletproof Vests was founded in 2013 to provide affordable protection to people with dangerous jobs.
Our level IIIA bulletproof vest is the best value in body armor at $299 retail.
Our dealer network of over 250 locations, including BulletSafe.com makes being safe easy and affordable for everyone.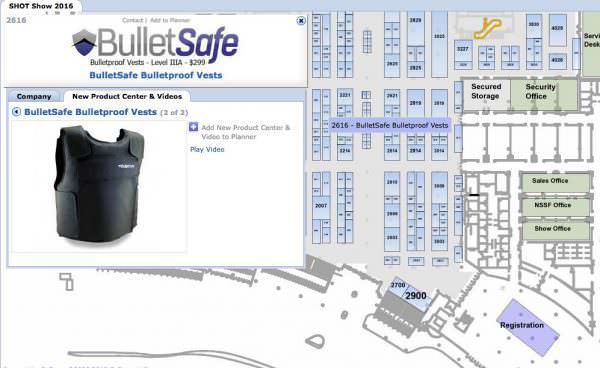 New at SHOT 2017:
The BulletSafe Bulletproof Shield – 1/2 the price of competitors at $599 (press release)
Dealer pricing on our Ultralight Level III Plate – So light, and so affordable.
Affordable Riot Gear under a new brand name Riot Ready
Continued low pricing on all other items.
For more information on SHOT Show 2017 and BulletSafe, click here.
About BulletSafe:
BulletSafe.com is operated by PriveCo Inc. We have been in business since 1998 and we operate out of our office and warehouse in Troy, Michigan. PriveCo owns and operates a number of medium-small retail websites that sell items that are difficult to ask for in person. Inexpensive Bullet Proof Vests seemed like a good retail venture for the company and we are happy to put our support team and expertise to use in getting you great products at an unbeatable price.
For more information, please visit their website.