Note: This article was originally posted on NRA Blog: https://www.nrablog.com/articles/2016/12/nra-president-allan-cors-reflects-on-the-m1-garand/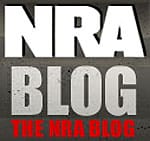 USA -(Ammoland.com)- National Rifle Association President Allan Cors is, of course, no stranger to firearms. Throughout his career, first as an attorney and later his work at various echelons of leadership within the NRA, he's worked tirelessly to protect the Second Amendment and support the shooting sports culture in the United States, culminating in his election as the 63rd President of the organization.
Outside his efforts to serve American gun owners, Cors himself found incredible interest and passion in shooting and collecting, amassing a storied collection of firearms over the years and routinely participating in service rifle competitions.
Having begun collecting at age 18, Cors fondly remembers when he first came into possession of one of the most iconic rifles ever produced, kindling a love for the rifle that has lasted a lifetime – the M1 Garand.
Cors recalls receiving his first M1 Garand from a friend in 1959 who had just purchased a dozen "British-proofed" M1s from Alexandria, Virginia-based firearms importer InterArms. The Garands were in immaculate condition, having been unissued stock from the British Army that wound up returning to the U.S. as surplus.
"I still have that rifle today," Cors said. "It's a key part of the collection."
While his collection grew well outside M1 Garands, the legendary service rifle was more than simply a collectible – it rekindled a love for competitive shooting. Cors had been a competitive shooter in high school and college, but shot only smallbore.
"I knew how to shoot the M1 Garand, but wanted to learn how to shoot it well," he recalled.
In 1966, Cors had been working nearly non-stop with the Judiciary Committee on Capitol Hill, often logging six days a week. Needing a respite and encouraged by his wife Darleen, he joined the Virginia State Highpower Rifle Team, training under Clint Fowler and improving enough to earn Distinguished Rifleman honors within two years shooting the M1 rifle.
Cors competed with the M1 rifle routinely until 1969, when the club received M14 rifles. Eventually, he moved on to shoot the AR-15 competitively, but his love for the M1 Garand wouldn't fade just because it had been replaced in his competition arsenal.
He continued to build his collection of firearms, eventually purchasing what would become his favorite rifle – and for good reason. In a collection as large and well-appointed as his, that's no small feat.
Cors is the owner of a Springfield Armory M1 rifle with the serial number 1,000,000. This rifle, which was came complete with a walnut-fitted case, silver-plated clip and gold-plated cartridges, was originally presented to its designer John Garand as a retirement gift in in 1953, the only reward he received for his incredible contribution to the Allied victory in the Second World War.
Upon his passing, Garand's family offered the rifle for sale. As the M1 was one of his passions and realizing the extraordinary historic significance of this particular gun, Cors made an offer on the M1. They accepted.
"I felt very good that they trusted me to do the right thing. Let's face it: we are only temporary custodians of these things," Cors said. "They are here in our hands for a while, and then they are passed on to the next generation."
Beyond Garand's No. 1,000,000, another favorite of his is a shop-made Garand copy produced by the Japanese Navy, a like-new rifle never used in battle that accompanied an American service member returning from the theater.
Both these beloved pieces of Cors' collection are currently on long-term loan to the NRA Museums for visitors to enjoy in the exhibits.
Many historians argue that the U.S. was propelled to victory in World War II in large part, because U.S. infantrymen were armed with the M1 Garand. General George S. Patton, Jr., the legendary commander of the Third Army and renowned leader of men, famously called the M1 "the greatest battle implement ever devised."
To that point, the NRA President agrees, having finely studied the various models, manufacturers, and nuances of the historic rifle, building a collection within a collection in homage to one of the finest military arms ever produced not only in the U.S., but in the world.