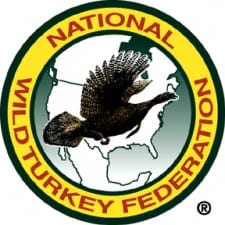 EDGEFIELD, S.C. –-(Ammoland.com)- The National Wild Turkey Federation applauds President-elect Donald Trump's nomination of U.S. Rep. Ryan Zinke (R-MT) for Secretary of the Interior.
The U.S. Department of the Interior is a Cabinet-level agency that manages America's vast natural and cultural resources. It employs 70,000 people, including expert scientists and resource-management professionals, in nine technical bureaus and various offices. Those bureaus include: Bureau of Indian Affairs, Bureau of Land Management, Bureau of Reclamation, Bureau of Safety and Environmental Enforcement, National Park Service, Office of Surface Mining Reclamation and Enforcement, U.S. Fish and Wildlife Service and the U.S. Geological Survey.
"We first thank Rep. Zinke for his service to our country in the U.S. Navy and legislature," said George Thornton, NWTF Chief Executive Officer.
Congressman Zinke, a native Montanan, grew up hunting, fishing and enjoying the natural beauty of Montana, which grounded his conservation ethics in those of President Teddy Roosevelt. Continuing in the Roosevelt model, Congressman Zinke supports the science-based conservation of public lands. Science-based management by federal and state fish and wildlife agencies is how the North American Model of Wildlife Conservation became so successful.
"Rep. Zinke also recognizes that to sustain federal forest health, there needs to be active management to provide for a pure and abundant water supply, quality wildlife habitat, fire prevention, recreation and other public-supported values," said Becky Humphries, NWTF Chief Conservation and Operations Officer.

"Catastrophic wildfires hinder this valuable work by diverting Forest Service budgets, originally set aside for wildlife and habitat management, outdoor recreation and watershed management, to instead pay for fire suppression," Humphries said. "Rep. Zinke is committed to collaboratively developing forest plans and setting reasonable safeguards to reduce the number of lawsuits aimed at preventing needed forest management."
Upon his confirmation, we look forward to working with Secretary-nominee Zinke to provide sustainable natural resources on federal lands for the use and enjoyment of all of our citizens," Humphries said.
About the National Wild Turkey Federation
When the National Wild Turkey Federation was founded in 1973, there were about 1.5 million wild turkeys in North America. After decades of work, that number hit an historic high of almost 7 million turkeys. To succeed, the NWTF stood behind science-based conservation and hunters' rights. Thanks to the efforts of dedicated volunteers, professional staff and committed partners, the NWTF has facilitated the investment of $488 million in wildlife conservation and the preservation of North America's hunting heritage. The NWTF has improved more than 17 million acres of wildlife habitat and introduce 100,000 people to the outdoors each year. The NWTF Save the Habitat. Save the Hunt. initiative is a charge that mobilizes science, fundraising and devoted volunteers to raise $1.2 billion to conserve and enhance more than 4 million acres of essential wildlife habitat, recruit at least 1.5 million hunters and open access to 500,000 acres for hunting. The NWTF is well on its way to meet or exceed these goals. For more information, visit NWTF.org.