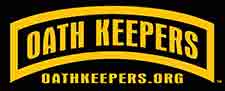 U.S.A. –-(Ammoland.com)- "For the last time before he leaves office, President Obama awarded the Presidential Medal of Freedom on Tuesday, bestowing it on 21 stars of Silicon Valley, Hollywood, sports and rock, who created a glittering assembly even for the White House," the Los Angeles Times breathlessly reports. "Among the honorees were singers Bruce Springsteen and Diana Ross, actors Tom Hanks and Robert De Niro, philanthropists Bill and Melinda Gates, and basketball greats Michael Jordan and Kareem Abdul-Jabbar."
The complete recipient list is on the White House website, which explains:
The Presidential Medal of Freedom is the Nation's highest civilian honor, presented to individuals who have made especially meritorious contributions to the security or national interests of the United States, to world peace, or to cultural or other significant public or private endeavors. The awards will be presented at the White House on November 22nd.
So it's kind of like the Medal of Honor for civilians? And Ellen Degeneres and Robert Redford? Really? Why does the award scene from "The Wizard of Oz" come to mind?
That the vast majority are strong supporters of Obama and then Hillary goes without saying. As we've seen time and again, with "progressives," every day is Opposite Day – or as Orwell noted:
FREEDOM IS SLAVERY.
The same type of fraudulent disconnect was perhaps best illustrated when Jeb Bush pinned the National Constitution Center's "Liberty Medal" on Hillary Clinton in 2013. Significantly, the National Constitution Center still presents the Second Amendment as debatable, dismissing its significance in preserving freedom.
That brings to mind another quote, this time from George Carlin, a guy who came up with brilliant insights but never quite figured out the contradictions between individual liberties and the type of "leftist" politics he otherwise embraced (link not safe for work or for those offended by cussing):
It's a big club and you ain't in it.
About David Codrea
David Codrea blogs at The War on Guns: Notes from the Resistance (WarOnGuns.com), and is a field editor/columnist for GUNS Magazine. Named "Journalist of the Year" in 2011 by the Second Amendment Foundation for his groundbreaking work on the "Fast and Furious" ATF "gunwalking" scandal, he is a frequent event speaker and guest on national radio and television programs.