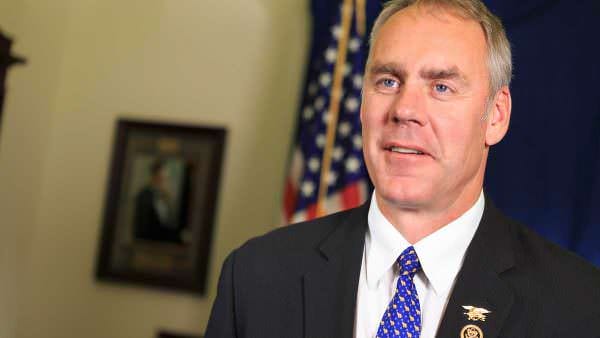 USA -(Ammoland.com)- Safari Club International's President Larry Higgins issued the following statement reacting to news that Rep. Ryan Zinke (R-MT) had accepted President-elect Donald Trump's offer to serve as a cabinet secretary at the Department of the Interior:
"Ryan Zinke is an American hero. As a leader of Navy SEALs in combat he risked his life to defend our freedom and liberty. Hunters and all those committed to defending our hunting heritage acknowledge his patriotism and are thankful for his willingness to serve as Secretary of the Interior. As a state legislator and member of Congress, Ryan Zinke has compiled a clear record of support for sportsmen and women. The threats to hunting heritage have multiplied in the last few years and include the erroneous presumption that bureaucrats in Washington, DC know best how to manage wildlife conservation resources. For many years, Ryan has stood with hunters for greater access and for wildlife conservation policies based on sound science instead of emotion. As a westerner, Ryan also understands the need for states to manage their resources in line with the most sounds scientific principles and best practices. We stand ready to work with Ryan through his nomination process and beyond, and we wholeheartedly support his nomination."
Becoming an SCI Member:
Joining Safari Club International is the best way to be an advocate for continuing our hunting heritage and supporting worldwide sustainable use conservation, wildlife education and humanitarian services. JOIN NOW:  www.JoinSCI.org
Safari Club International – First For Hunters is the leader in protecting the freedom to hunt and in promoting wildlife conservation worldwide. SCI has approximately 200 Chapters worldwide and its members represent all 50 of the United States as well as 106 other countries. SCI's proactive leadership in a host of cooperative wildlife conservation, outdoor education and humanitarian programs, with the SCI Foundation and other conservation groups, research institutions and government agencies, empowers sportsmen to be contributing community members and participants in sound wildlife management and conservation.
Visit the home page www.safariclub.org or call 520-620-1220 for more information.