By Rob Morse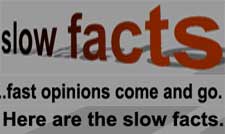 Louisiana- (Ammoland.com) – The Self Defense Gun Stories Podcast brings you real news of armed civilians who protected themselves and the people they love.   We report and analyze each incident with a firearms instructor.  Episode 43 features firearms instructor Elizabeth Hautman.
Were these gun owners lucky.. or were they trained and well prepared?  How does your training compare to theirs?  Listen and find out. (21 minutes)
All three victims survived a lethal attack because they had a gun.
First story- Are you armed in the bathroom?  A man was visiting his girlfriend's apartment in Jacksonville, Florida.  He went the the bathroom at 2:30 in the morning when the woman's ex-boyfriend decided to force open the front door.
Second story- Are you armed when you meet to complete a deal online?  We conduct commerce by e-mail and voice using our phones.  A man was lured to a home early Sunday morning.  A 15 year old boy pulled a gun when the unsuspecting visitor walked up to the door of this Indianapolis home.  The attacker and his friends then began to search the victim and empty his pockets.  They found more than they expected.  The intended victim was armed.
Third story- Are you armed at work?  A convenience store clerk couldn't believe his eyes. This happened in Fresno, California, and the clerk saw a man and a woman enter the store at 2 in the morning.  The man pulled a rifle from behind his coat and demanded money.  The clerk drew his gun and fired.  The thieves ran.  Door to door, the robbers were in the store less than eight seconds.  That isn't a lot of time to react, and not time to think.
Each episode is available to stream.. or for download.   You can also download the podcast to your phone from iTunes and Stitcher.  Put us in your pocket each week.
Self-Defense Gun Stories is now a part of the Self-Defense Radio Network.
~_~_
Rob Morse: Rob writes about gun rights at Ammoland, at Clash Daily and on his SlowFacts blog. He hosts the Self Defense Gun Stories Podcast and co-hosts the Polite Society Podcast. Rob is an NRA pistol instructor and combat handgun competitor.