By Rob Morse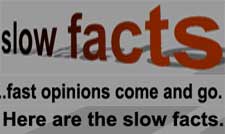 Louisiana- (Ammoland.com) – The Self Defense Gun Stories Podcast brings you real news of armed civilians.  People like you protected themselves and the people they love.   We report and analyze each incident with a firearms instructor.  Episode 45 features firearms instructor Jeff Street.
Were these gun owners lucky.. or were they trained and well prepared?  How does your training compare to theirs?  Listen and find out. (18 minutes)
This week, all three victims survived a lethal attack because they had a gun.
First story-  Are you armed on your way to the airport?  An Uber driver picked up an early morning fare and started on his way to the Fort Lauderdale airport.  There aren't many cars on the road at 5:30 in the morning.  Their small car was cut off by a Dodge Caravan.  This was an armed robbery, and two occupants got out of the Caravan.  The robbers demanded the driver's wallet, phone and keys.  The driver was a licensed concealed carry holder in the state of Florida, and he was armed.
Second Story-  Do you have a firearm nearby when you're in bed?  A naked man tried to break into several Albuquerque homes late at night.  The intruder broke the bedroom window of an elderly couple's home.  The couple was asleep in their bed.  The male homeowner grabbed a gun he keeps near the bed and shot the intruder several times.  The intruder ran.  He jumped several fences before neighbors saw him and reported him to police.
Third story- Are you armed when you are shopping or at work?  It was the holiday season.  A nail salon was very busy this evening with 10 employees and many customers.  Two armed robbers entered the store located in a strip mall west of Atlanta.  The robbers presented their firearms and their demands.  They threatened the employees and the customers.  One of the store employees was armed.
Listen to the full story.  Each episode is available to stream.. or for download.   You can also download the podcast to your phone from iTunes and Stitcher.  Put us in your pocket each week.
Self-Defense Gun Stories is part of the Self-Defense Radio Network.
~_~_
Rob Morse: Rob writes about gun rights at Ammoland, at Clash Daily and on his SlowFacts blog. He hosts the Self Defense Gun Stories Podcast and co-hosts the Polite Society Podcast. Rob is an NRA pistol instructor and combat handgun competitor.