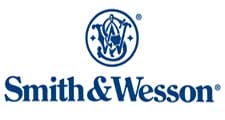 USA – -(Ammoland.com)- Competitive shooting is one of the few activities where entire families, from parents to kids, can come together in a supervised setting to enjoy the spirit and comradery of competition.
Rimfire shooting is one of the fastest growing firearm sports in the United States and we are excited that our Smith & Wesson SW22 Victory pistol and our M&P15-22 Rifle are providing new participants with the opportunity to join in these exciting events.
Smith & Wesson visited Huntsville, Alabama for the 2016 NSSF Rimfire Challenge this fall and spoke to a variety of people from all different backgrounds who came to try our .22 LR firearms.
For more information on Smith & Wesson's Rimfire family of products, please visit www.smith-wesson.com.
December 2016 is Smith & Wesson M&P 22 Rimfire Month. Help us celebrate on Social Media by liking our pages:
About Smith & Wesson
Smith & Wesson Holding Corporation (NASDAQ Global Select: SWHC) is a U.S.-based leader in firearm manufacturing and design, delivering a broad portfolio of quality firearms, related products, and training to the global military, law enforcement, and consumer markets. The company's firearm division brands include Smith & Wesson, M&P, and Thompson/Center Arms. As an industry leading manufacturer of shooting, reloading, gunsmithing and gun cleaning supplies, the company's accessories division produces innovative, top quality products under Battenfeld Technologies, Inc., including Caldwell Shooting Supplies, Wheeler Engineering, Tipton Gun Cleaning Supplies, Frankford Arsenal Reloading Tools, Lockdown Vault Accessories, and Hooyman Premium Tree Saws. Smith & Wesson facilities are located in Massachusetts, Maine, Connecticut, and Missouri. For more information on Smith & Wesson, call (800) 331-0852 or log on to www.smith-wesson.com.