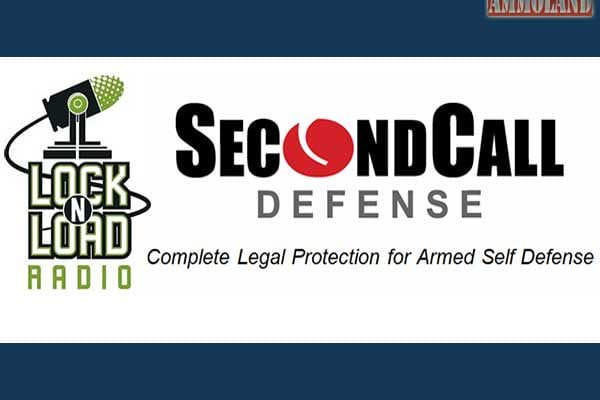 USA – (Ammoland.com)-Today on Lock N Load Radio with Bill Frady Live 6-9 PM Eastern. Call in is 877-807-4048.
Today on Lock N Load Radio, 14 December 2016's topics of discussion include:
Tonight, we start by debunking certain notions of what the right to carry nationally should look like, followed by an excellent conversation with Jim Irvine of Buckeye Firearms and the FASTER Program. 3rd hour is the 1st Ammoland Letters to the Editor segment, which proves to be quite enlightening when you hear from one of the snowflakes.
Once again, If you would like to add your name to the LockNLoad/Arbalest Quarrel/Ammoland list to push for National Recognition of your right to carry, email me at [email protected]
The Individual Podcast links are below;
Part 1: "Lock n Load with Bill Frady Ep 1037 Hr 1 Mixdown 1" Stop The National Handgun Carry Permit,& The Media's 'Russia Wanted Trump To Win' Narrative Ignores One Key Detail,then Here's what happens when a woman fails to wear a hijab in an actually repressive country. :
Part 2: Lock N Load with Bill Frady Ep 1037 Hr 2 : We are joined by Jim Irvine of Buckeye Firearms and the FASTER Program.:
Part 3: Lock N Load with Bill Frady Ep 1037 Hr 3 : Lindsey Graham Allies with Democrats to Continue Obama's 2012 Amnesty, Obama sends UN Arms Trade Treaty to the Senate, Blaze researcher in hot water for fighting ISIS & Letters to the AmmoLand Editor:Columbia Student Asks : Is Our Gun Problem: Militia Groups and a Response to the Columbia Student's Letter To The Editor on Guns & Militias.:
About Lock N Load
Lock N Load with Bill Frady is presented by Genesis Communications Network. With 126 million gunowners in the US today, Lock N Load has something for everyone. From reports about the politics of gun ownership, and those who would take the right away, to trends within the gun industry, self defense, gun gear, tactical training and all of the colorful personalities within the gun community.
Starting out as a podcast/webcast Lock N Load has burst into the syndicated radio offerings as the only daily terrestrial radio show available covering the topic. This daily show keeps the listeners of Lock N Load current on the breaking news and trends within the 2nd Amendment advocacy and tactical training arena as it happens.
With guests like Rock Legends Ted Nugent and Mark Farner of Grand Funk Railroad, Lock N Load brings his listeners a patriotic viewpoint from celebrity icons. Political guests like Rep Trey Gowdy keep the audience aware of an unfiltered viewpoint from Washington DC. 2nd Amendment Champions like Larry Pratt of GunOwners of America and Todd Rathner of the NFA Freedom Alliance alert the listeners to behind the curtain battles being fought in the name of gun rights.
Newsmakers like Cody Wilson(3D printed guns) and Dimitri Karras of Ares Armor (ATF Antagonist) come to Lock N Load before their latest fights make it to the Mainstream Media. Tactical Training stars like Chris Costa Of Costa Ludus and James Yeager of Tactical Response come on to share their expertise with the listeners.
About Lock N Load
Lock N Load with Bill Frady is presented by Genesis Communications Network. With 126 million gunowners in the US today, Lock N Load has something for everyone. From reports about the politics of gun ownership, and those who would take the right away, to trends within the gun industry, self defense, gun gear, tactical training and all of the colorful personalities within the gun community. Visit†http://lockandloadradio.com