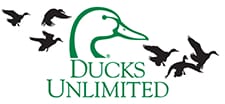 HOUSTON, Texas –-(Ammoland.com)- Waterfowl and whooping cranes will find improved habitat this winter on the Anahuac National Wildlife Refuge in Anahuac, Texas.
Ducks Unlimited and the U.S. Fish and Wildlife Service completed a wetland restoration and enhancement project on the 300-acre Middleton Unit. Axalta Coating Systems was the lead corporate sponsor for the project.
"The Gulf Coast is one of the most important areas for waterfowl on the continent and its habitats are in jeopardy from coastal land loss, saltwater intrusion, and land use changes," said DU CEO Dale Hall. "Axalta's support for DU's Gulf Coast Initiative provides better habitat for waterfowl and other wetland-dependent wildlife, increases coastal resiliency by enhancing coastal wetlands and improves outdoor recreation opportunities for people."
Working with the U.S. Fish and Wildlife Service, Ducks Unlimited added water control infrastructure to facilitate better habitat management and promote waterfowl use on this public-access refuge outside of Houston. There are areas on the refuge open to public waterfowl hunting, including part of the Middleton Unit.
"Thousands of Axalta employees around the world are deeply passionate about conservation and our Houston employees can see the impact we're having through this partnership," said Mike Cash, president of Axalta's Industrial Coatings business. "All of us at Axalta are as proud of our ability to support the important work Ducks Unlimited does to sustain and protect the environment as we are of our ability to help sustain and protect the products our customers coat every day."
Axalta Coating Systems, a leading global supplier of liquid and powder coatings, and Ducks Unlimited, the world leader in wetlands and waterfowl conservation, announced a 5-year partnership in 2015. This project is one of the many cooperative ventures supported by Axalta across North America.
"With Axalta's generous support, we can continue our work to improve habitats for waterfowl and other migratory birds and make significant progress toward our Rescue Our Wetlands campaign goals," Hall said.
Ducks Unlimited's Rescue Our Wetlands campaign is a continental, seven-year, $2 billion effort aimed at changing the face of conservation in North America. Rescue Our Wetlands is the largest wetlands and waterfowl conservation campaign in history. It focuses on the habitats most important to waterfowl, including the coastal prairies and marshes of Texas and Louisiana.
Populations of northern pintail and mottled ducks are declining or below long term averages. Gulf Coast habitats like those found on Anahuac NWR are critical for both species and the endangered whooping crane. Some of the Middleton project features will promote nesting and brood rearing by mottled ducks.
About Axalta Coating Systems
Celebrating 150 Years in the Coatings Industry, Axalta is a leading global company focused solely on coatings and providing customers with innovative, colourful, beautiful and sustainable solutions. From light OEM vehicles, commercial vehicles and refinish applications to electric motors, buildings and pipelines, our coatings are designed to prevent corrosion, increase productivity and enable the materials we coat to last longer. Celebrating 150 years of experience in the coatings industry, the more than 12,800 people of Axalta continue to find ways to serve our more than 100,000 customers in 130 countries better every day with the finest coatings, application systems and technology. For more information visit axaltacoatingsystems.com and follow us @axalta on Twitter and on LinkedIn.
About Ducks Unlimited
Ducks Unlimited Inc. is the world's largest nonprofit organization dedicated to conserving North America's continually disappearing waterfowl habitats. Established in 1937, Ducks Unlimited has conserved more than 13.8 million acres thanks to contributions from more than a million supporters across the continent. Guided by science and dedicated to program efficiency, DU works toward the vision of wetlands sufficient to fill the skies with waterfowl today, tomorrow and forever. For more information on our work, visit www.ducks.org.