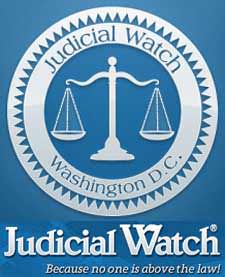 U.S.A. –-(Ammoland.com)- President Obama's legacy is one of eight years of incredible scandal and abuse of power. I pray the new administration will conduct itself within the laws and begin the restoration of the rule of law in Washington.
The temptation for the new president will be to move on and leave the Clinton gang alone, and that would be a mistake. Here's what I wrote on the topic earlier this week in USA Today.
President-elect Donald Trump seems to be harboring misgivings about the investigation and possible prosecution of Hillary Clinton for her email, national security and Clinton Foundation pay-for-play scandals. The president-elect has said that he "does not want to hurt the Clintons," and that is very gracious. But Clinton's transgressions were not committed against him personally; they were committed against the nation at large. And it is to the American people that she must be held accountable.

Clinton did not commit these acts of malfeasance as a private citizen. And kindly concerns about her personal well being should not be allowed to halt, or even hamstring, a thorough investigation of her flagrant wrongdoing. More than a century ago, President Grover Cleveland declared, "A public office is a public trust." And there is now every reason to believe that Clinton used the former to violate the latter.

For more than two years, Secretary Clinton avoided any serious criminal investigation of her various misdeeds. President Obama, and officials in his administration, defended and excused her misconduct. Few Americans trust the current FBI or Justice Department leadership to investigate or prosecute Clinton. In fact, reports detail that the Justice Department is suppressing the FBI's attempts to seriously investigate the Clinton Foundation.

That is why Trump must commit his administration to a serious, independent investigation of the very serious Clinton national security, email and pay-to-play scandals. If Trump's appointees continue the Obama administration's politicized spiking of a criminal investigation of Clinton, it would be a betrayal of his promise to the American people to "drain the swamp" of out-of-control corruption in Washington, D.C.

President-elect Trump should focus on healing the broken justice system, affirm the rule of law and allow his attorney general, either directly or through a special prosecutor, to investigate the Clinton scandals.

No one is above the law, and no citizen should get a "get out jail free" card just because she is a powerful politician.
As you well know – and thanks to your support – we at Judicial Watch won't rely on the politicians to do the hard work of ferreting out corruption in government. Though we'd welcome an agressive new approach by the Trump administration, we will vigorously pursue accountability through our independent investigations and lawsuits.
About Judicial Watch
Judicial Watch, Inc., a conservative, non-partisan educational foundation, promotes transparency, accountability and integrity in government, politics and the law. Through its educational endeavors, Judicial Watch advocates high standards of ethics and morality in our nation's public life and seeks to ensure that political and judicial officials do not abuse the powers entrusted to them by the American people. Judicial Watch fulfills its educational mission through litigation, investigations, and public outreach.
For more information, visit: www.JudicialWatch.org.