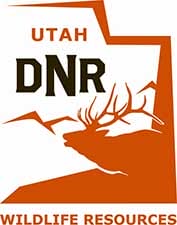 USA -(Ammoland.com)- If you'd like to hunt wild turkeys on limited-entry units in Utah next spring, you need to submit your application soon. Applications to hunt on limited-entry units are due by 11 p.m. on Dec. 27.
You can apply on their website.
"I think we'll have a good turkey hunt in Utah next spring," says Jason Robinson, upland game coordinator for the Division of Wildlife Resources. "The state's turkey populations are doing really well."
The limited-entry hunt will be held in April.
The following permits are available for each of the DWRs' five regions:
Region Number of permits:
Northern: 742
Central: 589
Northeastern: 461
Southeastern: 575
Southern: 2,150
Still A Chance To Hunt
If you don't draw one of the 4,517 limited-entry permits, don't pack your gun away — you can still hunt turkeys this spring.
After the limited-entry hunt is over, the general statewide turkey hunt happens in May.
Permits for the general hunt are not limited in number, so you'll have no problem getting one.
Permits for Utah's general statewide turkey hunt go on sale Feb. 23.
Turkey Guidebook:
More information about Utah's 2017 spring turkey hunting season is available in the free 2016–2017 Utah Upland Game & Turkey Guidebook. You can also get a copy at DWR offices and from hunting and fishing license agents across Utah.