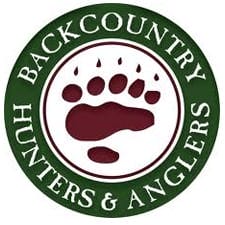 MISSOULA, Mont. -(Ammoland.com)- Weatherby and Backcountry Hunters & Anglers today announce the launch of a corporate partnership that will elevate both Weatherby's and BHA's efforts to conserve, provide access to and enjoy North America's wildest backcountry lands and waters.
The history of Weatherby began in the mid-1940s when a young cartridge "wildcatter" named Roy Weatherby set out to change the world of firearm performance.
The company's high-powered Weatherby Magnum cartridges, accurate rifles and premier shotguns resulted in the company's reputation for quality that has stood the test of time.
For BHA, the opportunity to form a partnership with Weatherby embodies the essence of America's backcountry outdoor heritage – one that's steeped in history yet focused on generations to come.
"We just expanded the BHA family," said BHA President and CEO Land Tawney. "Not only are we excited to partner with one of the world's top firearm brands; we also are pleased to join forces with a company that shares our deep commitment to conserving the backcountry and the family traditions that go with it. Backcountry hunting experiences and Weatherby go hand in hand."
Weatherby strongly supports the conservation and responsible management of wildlife and habitat resources and is proud to commit to organizations that share this critical mission.
Weatherby's underwriting of the online edition of BHA's Backcountry Journal, as well as its sponsorship of BHA's Fall 2016 Speaker Series, illustrate the company's conservation ethic.
According to Adam Weatherby, executive vice president and chief operating officer of Weatherby Inc., "BHA works tirelessly to preserve and promote the same traditions that drive Weatherby, and our industry itself. On behalf of our entire organization, I embrace this partnership as a genuine honor."
Drawing on its past and Roy Weatherby's vision of superior ballistic performance, Adam and Ed Weatherby continue to inspire hunters and shooters around the world with the same innovation and pacesetting performance that has fueled the company for seven decades.
To learn more, click here.
Backcountry Hunters & Anglers is the sportsmen's voice for our wild public lands, waters and wildlife.
Learn more about BHA:
Visit our website.
Connect with us on Facebook.
Follow us on Twitter.
Find us on Instagram.