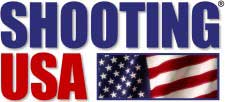 USA – (AmmoLand.com) – It's a carnival of fun at Smith & Wesson, as the stages at the IDPA Indoor Nationals get even more creative. More than 300 competitors tackle a dozen stages under "The Big Top" in Massachusetts, including those competing in IDPA's new division: Compact Carry Pistol. It's a run-and-gun match where new shooters test their skills, and the Pro Shooters compete for the National Championship Titles.
Plus, we're discovering history inside the Civilian Marksmanship Program's depot. It's a rare behind-the-scenes look of how gunsmiths build the M1 Garands that could be for you.
Then, the transition from muzzle loading to the metallic cartridge for the U.S. Army. The Trapdoor is one of History's Guns. Tune in Wednesday to Outdoor Channel!
AIR TIMES BY TIME ZONE
The Shooting USA Hour Wednesday:
Eastern Time: 9:00PM, 12:30 AM, 4:00 AM (Thurs.)
Central Time: 8:00 PM, 11:30 PM, 3:00 AM (Thurs.)
Mountain Time: 7:00 PM, 10:30 PM, 2:00 AM (Thurs.)
Pacific Time: 6:00 PM, 9:30 PM, 1:00 AM (Thurs.)
Shooting USA is listed as a one-hour show in your cable menu.
Stay Connected!
Be sure to "Like" Shooting USA on Facebook for behind-the-scenes action, and "Follow" us on Instagram and YouTube too.
About Shooting USA:
Jim Scoutten is America's Most Watched Firearms Reporter. He has been on the beat for 24 years, reporting the stories of the Shooting Sports and the firearms Industry. Shooting USA presents a series of popular segments focusing championship level shooting competition, on historical guns, the personalities in the sport and industry, insider reports on new gun releases, and practical tips from shooting sports professionals. The show series appeals to shooting sports enthusiasts of all ages and skill levels by demonstrating safe handling and shooting of handguns, rifles and shotguns.
For more information, please visit www.ShootingUSA.com.