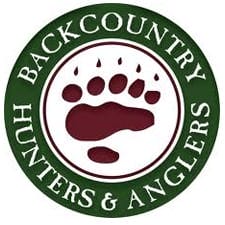 CHEYENNE, Wyo. -(Ammoland.com)-  Wyoming sportsmen today commended a state government decision to reject a controversial land swap in the Wyoming Range that would have resulted in the loss of public access to thousands of acres of state lands.
The Wyoming State Land Board voted 5-0 to deny the proposal, initiated by Bonander Ranches, which would have closed direct hunting access to more than 4,000 acres of high value backcountry elk and mule deer habitat.
The proposal also would have eliminated one of only two access points to an additional 10,000 acres of public lands.
This morning's unanimous vote responded to strong criticism from sportsmen, business owners, elected officials and other members of the public. The Wyoming chapter of BHA spearheaded the movement to oppose the proposal, mobilizing public comments, attending hearings and land board meetings, and criticizing the trade via a petition that drew thousands of signatories.
BHA Wyoming Chapter Chair Buzz Hettick lauded both the land board's vote and the public's willingness to engage in the decision-making process.
"We're celebrating a win for public access here in Wyoming," said Hettick, a Laramie resident who provided testimony at the hearing and was present when the land board announced its decision. "Today's vote testifies to the power of a small group of committed citizens to effect long-lasting, impactful, positive change. As a result, we can look forward to continued public access to hunt, hike and otherwise enjoy a remarkable Wyoming landscape.
"Looking forward, we're committed to making systemic improvements to avoid controversies like this one in the future," continued Hettick. "While we're grateful that the land board made the right call in this case, we welcome a broader conversation with state decision-makers to ensure that public input and public access is considered proactively. Doing so will help prevent land management conflicts like this from arising in the first place."
BHA State Policy Director Tim Brass saluted the efforts of BHA's Wyoming chapter in achieving this victory.
"Backcountry Hunters & Anglers' Wyoming chapter was an unstoppable force in building awareness of this bad deal, educating members of the public about its implications, and speaking up in support of public opportunities to hunt and fish Wyoming's lands and waters," he stated. "What we're seeing now never would have occurred without strong opposition by public lands sportsmen."
"This is the essence of Backcountry Hunters & Anglers," Brass concluded. "Our members saw a problem and worked together to resolve it – in the name of our fish and wildlife populations, our outdoor traditions and our irreplaceable public lands."
Backcountry Hunters & Anglers is the sportsmen's voice for our wild public lands, waters and wildlife.
Learn more about BHA:
Visit their website.
Follow them on Twitter.
Find them on Instagram.