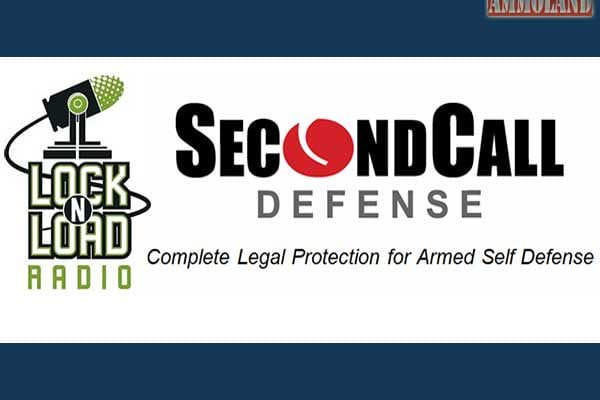 USA – (Ammoland.com)-Today on Lock N Load Radio with Bill Frady Live 6-9 PM Eastern. Call in is 877-807-4048.
Today on Lock N Load Radio, 25 January 2017's topics of discussion include:
Since the election, the Left has seemed to abandon all pretense at civil discourse. Last weekend, the protestors rampaged in DC and about 200 of them were arrested. They then targeted the Deplorables Ball, screaming at attendees and throwing water bottles.
How far are we willing to allow this kind of behavior to progress?
Also, there is some of the most entertaining stupidity coming out of academia regrading "silencers". It truly seems that having some idea of what your are talking about, is not germane if you are anti gun.
To that end, here is what came up.
Hour #1
LOL: DC Rioters Begging Comrades For Bail Money, Legal Support, Guns Belong on Campus ..and everywhere else, Obama's Inexcusable Commutation of Chelsea Manning, Before Trying to Revise Texas' Gun Laws, Lawmakers Should Read Them.
Hour #2
Trump reaffirms law and order, gun rights vows, America's Second Civil War, The Grand Delusion of the Progressive Left, Media Meltdown: President Trump's Inaugural Address 'Hitlerian,' 'Militant', And…'Anti-Semitic'.
Hour #3
Professor: Don't Deregulate Suppressors; Loudness Is a 'Gun Safety Feature', Chronicles of Self-Destruction, Lefty 'Activism' Means More Power to the Powerful, Anti-Trump protesters torch limo belonging to Muslim immigrant, Revealed yesterday: The Muslim Brotherhood lost a good friend when Obama left office and gained a formidable opponent with Trump.
About Lock N Load
Lock N Load with Bill Frady is presented by Genesis Communications Network. With 126 million gunowners in the US today, Lock N Load has something for everyone. From reports about the politics of gun ownership, and those who would take the right away, to trends within the gun industry, self defense, gun gear, tactical training and all of the colorful personalities within the gun community.
Starting out as a podcast/webcast Lock N Load has burst into the syndicated radio offerings as the only daily terrestrial radio show available covering the topic. This daily show keeps the listeners of Lock N Load current on the breaking news and trends within the 2nd Amendment advocacy and tactical training arena as it happens.
With guests like Rock Legends Ted Nugent and Mark Farner of Grand Funk Railroad, Lock N Load brings his listeners a patriotic viewpoint from celebrity icons. Political guests like Rep Trey Gowdy keep the audience aware of an unfiltered viewpoint from Washington DC. 2nd Amendment Champions like Larry Pratt of GunOwners of America and Todd Rathner of the NFA Freedom Alliance alert the listeners to behind the curtain battles being fought in the name of gun rights.
Newsmakers like Cody Wilson(3D printed guns) and Dimitri Karras of Ares Armor (ATF Antagonist) come to Lock N Load before their latest fights make it to the Mainstream Media. Tactical Training stars like Chris Costa Of Costa Ludus and James Yeager of Tactical Response come on to share their expertise with the listeners.
About Lock N Load
Lock N Load with Bill Frady is presented by Genesis Communications Network. With 126 million gunowners in the US today, Lock N Load has something for everyone. From reports about the politics of gun ownership, and those who would take the right away, to trends within the gun industry, self defense, gun gear, tactical training and all of the colorful personalities within the gun community. Visit†http://lockandloadradio.com