Note: This article was originally posted on NRA Blog: http://bit.ly/2jKXcrL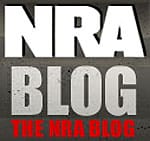 USA -(Ammoland.com)-  SHOT Show is typically thought of as a firearms show. However, the show expands beyond firearms and encompasses an assortment of items related to the outdoor lifestyle. Whether you need a rangefinder for a hunt, want to explore the latest in laser technology for self- protection or simply get your hands on a helpful gadget for your outdoor adventures, SHOT Show had it! Check out a few products launching this year that will suit any outdoorsman and outdoors woman's lifestyle.
We never think the impossible could happen to us. If you find yourself in a difficult situation and need to react fast, the Benchmade 10 Rescue Hook is your solution. Whether getting tangled in a tree stand or even needing to get loose from a briar patch, this rescue hook can be failsafe. This blade was originally built for corrections officers and has an enlarged hook gap to cut thick rope with ease. It comes with a Boltaron sheath to diversify your carrying options as well.
Sitka unveiled its new women's clothing line made for women by women. This line is meant to be functional for any female hunter, made specifically to suit a wide variety of body types. The lightweight gear has a new camouflage pattern designed for close range cloaking when the hunt is at its most crucial moment. This 2017 lineup tested tough and was designed specifically for the ultimate outdoors woman up for any challenge in the field.
Nikon 7i VR Laser Rangefinder

Nikon introduced its 7i VR Laser Rangefinder at SHOT Show 2017. This is the first optical-vibration-reduction laser rangefinder to hit the market! Everyone knows the struggle of having a steady hand in the freezing cold or when trying to contain your excitement. Fortunately, this cutting-edge technology puts the task of measuring distances at ease with its stability features. It also offers a multilayer-coated 6x high-quality finder for bright, clear images displaying in horizontal distance. It has a compact body design for comfortable holding, however, you won't need to hold it long because you will see results in roughly 0.5 seconds. This device is waterproof up to 1 meter or 3.3 feet for 10 minutes with a rainproof battery chamber. With that being said this device is not designed for underwater usage and has a wide temperature tolerance ranging anywhere from -10°C to 50°C/14°F to 122°F.
LaserMax debuted its impressive GripSense technology at the Show with plans to launch the actual product by spring. The Patent Pending GripSense Technology utilizes technology similar to smartphones as it contains a detection zone on the trigger guard of a firearm to activate the light or laser instantly providing a solution for simple laser use and can turn on and off with the simple touch of a button. GripSense provides a 100-lumen mint green light. The mint green provides the most visible color in the light spectrum to ensure accuracy in low light situations. The laser sight is in the center of that light and the operator can choose between a bright red or green laser. The only difference between the two options is the price.
Looking to make target practice a bit more interesting? MegaBOOM Targets transforms ordinary plastic bottles into a low energy decompression reactive target holding up to 175 psi. All you need is the Mega BOOM patented base to transfer the air into the bottle with a bicycle pump, a compressor or a dive tank. If you want to make things even more interesting add a little corn starch into the bottle before pumping with air for a grand show.