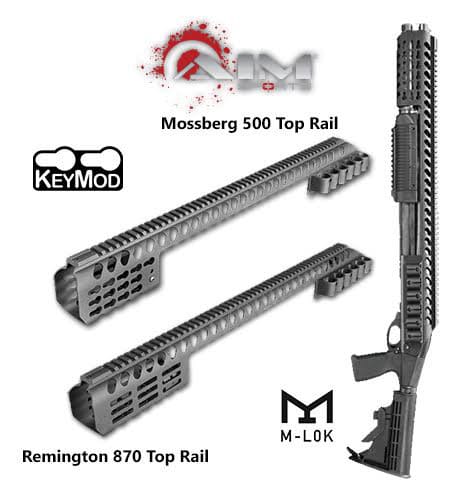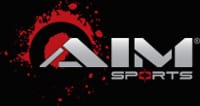 USA -(Ammoland.com)- Our new top rails were designed for two of the most popular shotgun platforms, Remington 870 and Mossberg 500. They were designed to enable the user to easily mount lights, lasers, sights and optics and other mission critical attachments.
They offer both the MLok and Keymod systems, two of the industry's hottest, cutting edge mounting systems, which afford the shooter an abundance of mounting options and modern accessories to choose from.
Each rail is manufactured on cutting edge CNC machinery from aviation grade 6061 T6 aluminum and include a full length Mil 1913 Picatinny top mounting surface and features an integrated, removable plastic 6 shell holder for added convenience.
Our new lightweight, slim-line Shotgun Top Rails are designed to help bring these legendary shotguns into the 21st century without compromising functionality or dependability!
Product specs:
Version Mossberg Remington
Model # MTKSG500 MTKSG870 (Keymod system)
Weight – 14.2 oz. 16.2 oz.
Length – 24.25″ 24.9″
Model# MTMSG500 MTMSG870 (MLok system)
Weight – 13.67 oz. 14.27 oz.
Length – 24.25″ 24.9″
About Aim Sports Inc.:
For over a decade our focus has been to provide our customers with products that address their needs, provide category leading performance, offer the latest features and yet remain affordable. Over the years we have steadily increased our manufacturing, engineering and design capabilities to ensure that we can continue to meet the needs of our growing customer base. This dedication to continually improve allows us the flexibility to react quickly to industry trends and changes in the market place. With extensive manufacturing in both the U.S. and China we are able to design and produce products to meet virtually any requirement. We are proud to design and manufacture unique, cutting edge, state-of-the-art products that are at the forefront of today's industry trends while still remaining affordable.
Be sure to visit us online or at our booth #3062 at the Shot Show to see what's new for 2017!