Note: This article was originally posted on NRA Blog: http://bit.ly/2jOFDVX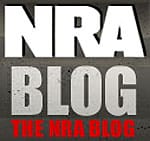 USA -(Ammoland.com)- For many, airguns were a rite of passage to the world of firearms.
From hunting, recreational shooting and even competition, airguns have evolved in the shooting sports and the industry is expanding on the demand.
We've compiled a list of airguns displayed at this year's SHOT Show that are bound to be added to your wish list this year.
The beloved PCP air rifle is back with its newest addition to the Marauder line. The Marauder Field & Target edition features an adjustable, quick-change regulator allowing users to simply turn a dial to choose between target and field settings. The barrel is produced through a proprietary precision reaming process with barrel twist rates which optimize each pellet caliber with 3,000 psi. This particular model was presented at SHOT Show 2017 and will be released this spring.
The Gamo URBAN PCP is a quiet, short, lightweight PCP. 22 caliber with a 10-pellet removable magazine. It features a synthetic stock, 10-shot repeater with bolt-action, and a high-precision, hammer-forged barrel. Accompanied with Whisper Fusion dual integrated sound suppression technology, this extremely quiet pneumatic gun is perfect for hunting.
The Gauntlet is truly in a class of its own. With 70 incredibly consistent shots at 1,000 FPS in .177 caliber, or 60 shots at 900 FPS in .22 caliber, this PCP punches powerful and accurate shots from one fill of its high capacity 13-cu. in. regulated tank. At 8.5 pounds, the Gauntlet is a comfortable air rifle which balances well in the hand and is perfect for hunting, field target competition, or plinking.
John Wayne was an iconic Hollywood actor who captivated the Silver Screen. Air Venturi presents the officially licensed John Wayne 'Lil' Duke .177 caliber lever-action BB rifle, aimed for beginning and young shooters. The rifle is compatible for a scope, making it one of the only lever-action BB repeaters to do so, and is featured with a stained wood stock etched with the signature from the legend himself on the action of the gun. Its large loop cocking mechanism makes for one of the easiest guns to cock and lock, and has a 550 shot capacity launching BBs downrange at speeds up to 350 FPS.
HatsanUSA Semi-Auto BullMaster Air Rifle

HatsanUSA presented the first-ever semi-automatic air rifle at SHOT Show. Named the BullMaster, this new semi-auto PCP air rifle with a bullpup design is available in .177 and .22 calibers. Featuring a detachable rotary magazine with a 14-shot capacity for the .177 and 12-shot capacity for the .22., the barrel is fully shrouded, precision-rifled and choked, and also comes with three magazines.
Sig's popular centerfire pistols are replicated as airguns in their ASP line. From its metal slide to steel-rifled barrel, this air pistol comes with some additional performance advantages – low audible profile, practice space versatility and inexpensive ammunition. The ASP pistol line is ideal for shooters to train for a quick, accurate response and is new to this year's line.
Beeman SAG Deluxe "Co2" .177 Rifle
There's nothing wrong with a classic, and this SAG Deluxe exudes all the classic elements. The QB Series of the CO2 rifles is perfect for plinking or to modify into the ultimate pellet slinger. Featuring a hardwood stock with blued finish, the single-shot, bolt-action SAG runs on two 12–gram CO2 cartridges with a maximum muzzle velocity of 550 FPS.
The new 9015 barreled action was developed off the 9003 Premium air rifle and is said to replace all former air rifle barreled actions in the future. Its enhanced air pressure control includes a new patented 5065 4K trigger with ball bearings and adaptable trigger blade. The 9015 is also user-friendly with its adjustable butt plate, cheek piece, and pistol grip features.