By John Crump
Alien Gear Gun Belt : Review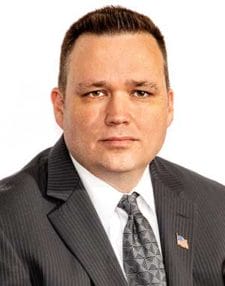 U.S.A. –-(Ammoland.com)- One of the most overlooked aspect when carrying a firearm is your belt. Cheap belts from Walmart do not hold up with the added weight of a firearm. This added weight will cause your pants to sag.
This is why there is a need for belts specifically made to carry firearms.
Alien Gear has stepped up to the plate with their latest offering. They have produced the Alien Gear Gun Belts with a spring steel core. This prevents the belt from sagging like belts not built to carry firearms.
Most of these belts are non-core belts and can not deal with the extra weight. I also found the steel core is superior to other gun belts on the market that use plastic for their belt's core.
These hold up better than a belt with no core but still sag.
The spring steel core is wrapped in drum dyed English Bridle leather which is hand cut. This leather is soft yet strong. Alien Gear offers the belt in either black or brown. I received the black belt to review from Alien Gear and I couldn't be happier with the look or feel.
The belt came in a black plastic Alien Gear bag. Inside the bag was the belt, NRA literature, and an Alien Gear sticker.
When I took the belt out I realized I ordered the wrong size. Alien Gear belts run a waist size of +4. For example, if your waist size is a 30 then you would order a size 34. When I asked to review the belt I gave Alien Gear my waist size and not my belt size. That was my fault for not reading the website sizing guide.
Alien Gear does have a 7-day perfect fit policy where you can exchange the belt for another size. I called the number located on the tag attached to the belt. A very helpful woman emailed me a form to fill out. On the form you put your name address and what size you would like. I sent the belt and form back on a Monday and received a new belt that Friday.
Alien Gear customer service did a great job (and no, customer service did not know I was a writer).
When I got the new belt I decided to show it to my wife since she is the fashionista in the family. She agreed with me that the belt looks amazing. It looks like a high priced belt and not just a belt designed to support the weight of a gun. The stitching is tight and the buckle is heavy duty yet still classy enough to wear if you are dressed up. Even when not carrying this will be my go to belt from now on.
To test out the belt I carried a Glock 19 concealed for one week and I open carried a full-size Remington R2 1911 for the second week. Neither of these guns are lightweight by any stretch of the imagination. With my old gun belt, that has a plastic core, either of these would make my pants sag. To my surprise, the Alien Gear belt did not sag my pants at all.
The belt was very comfortable. When wearing my old belt, due to the weight, I could always feel one side sagging. This caused me to feel uncomfortable (probably OCD) to the point where I would wear magazine holders on the other side to even out the sagging. With the Alien Gear belt, I could hardly tell that I was carrying a firearm.
I was very impressed with the Alien Gear belt. I had a second belt that was sent to me, and being a writer I am probably not the best person to test the belt out to its full potential, so I gifted it to a friend of mine, named Irish, that does armed security and had him use it as a duty belt. This is something that it is not designed for, but I wanted to see if it would hold up. He used it for a week before I asked him for his opinion.
Irish stated that the belt not only held up but exceeded his expectations. He said that he would have no problem using the belt as his duty belt. It held his gun, magazine holders, and handcuffs with virtually no sagging. He also liked the fact that he could change out belt buckles since he has one that has some sort of sentimental meaning to him. Overall, he was very impressed with the Alien Gear belt.
It is no secret I am a big fan of Alien Gear Holsters. I have reviewed their products in the past, and I have always been very impressed. This is no exception. This is not only the best gun belt I have ever used, this is the all around best belt I have ever used. I am planning on asking my wife for one in brown for my upcoming birthday.
The Alien Gear Belt can be found at www.aliengearholsters.com and at the time of this writing it retails for $59.88.
Alien Gear Belt's Score:
Quality 5/5
Look 5/5
Comfort 5/5
Value 4.5/5
Check out ore belt images from Alien Gear's Promo Video:
About John Crump
John is a NRA instructor and a constitutional activist. He is the former CEO of Veritas Firearms, LLC and is the co-host of The Patriot News Podcast which can be found at www.blogtalkradio.com/patriotnews. John has written extensively on the patriot movement including 3%'ers, Oath Keepers, and Militias. In addition to the Patriot movement, John has written about firearms, interviewed people of all walks of life, and on the Constitution. John lives in Northern Virginia with his wife and sons and is currently working on a book on the history of the patriot movement and can be followed on Twitter at @crumpyss or at www.crumpy.com.