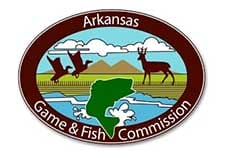 LITTLE ROCK –-(Ammoland.com)- The drawings for turkey hunt permits on some Arkansas Game and Fish Commission wildlife management areas is complete and notification emails have been sent to all applicants who provided an email address. Successful applicants have until Feb. 1 to pay for their permit. All applicants can visit www.agfc.com to check their status and complete payment.
Hunters who were not fortunate enough to draw one of the limited WMA hunt permits still have a few options for the upcoming turkey season. All permits that were previously drawn but remain unclaimed after Feb. 1 will be placed in an online permit sale beginning at 8 a.m., Feb. 15. Permits will be sold on a first-come, first-served basis.
"You need to be ready to click that button right at 8 a.m. if you want a chance at one of the unclaimed permits," said Jason Honey, AGFC turkey program coordinator. "There are only a handful of permits that will be left, and many hunters will be hitting the system all at once. Most unclaimed permit sales are over in a matter of minutes."
Even after the smoke clears from the unclaimed permit sales, Arkansas hunters still have plenty of public opportunity to bag their bird this spring. Most permit hunts are conducted on areas where crowding can be an issue, but some of the most productive WMAs in terms of overall harvest do not require a drawn permit to hunt.
"Some of the larger WMAs that are cooperatively managed with the (USDA) Forest Service, are responsible for good numbers of turkeys each year and they're large enough for hunters to spread out and find their own birds," said Honey.
Ozark National Forest WMA had the highest harvest during the 2016 turkey season, accounting for 130 checked birds. The WMA is essentially all public land within the Ozark National Forest, about 678,878 acres, which is more than enough room for hunters to find an out-of-the-way hot spot or undiscovered turkey roost.
Sylamore WMA in Baxter, Marion, Searcy and Stone counties had the second-highest harvest of any WMA last year with 126 checked turkeys. At only 170,000 acres (relatively speaking) that harvest indicates a much higher success rate than Ozark National Forest WMA, but it comes with a caveat. There are two hunts during the season, one of which is open to anyone, and one of which is by permit only.
"There's a permit-only hunt on April 10-12, but Sylamore is open to any hunter from April 15 to April 25," Honey said. "Plenty of turkeys are taken during that second segment of the season there. You just need to go into it knowing those birds have been hunted and they may take a little extra effort to get."
Other National Forest WMAs responsible for much of Arkansas's public land turkey harvest are White Rock WMA, Piney Creeks WMA, Muddy Creek WMA and Mount Magazine WMA, all in the Ouachita Mountains.
"Winona WMA just west of Little Rock always produces quite a few turkeys for hunters as well," said Honey. "Last year 63 turkeys were taken there. It does see some pressure from hunters, especially on the side closest to Little Rock; but it's 160,000 acres, so there is plenty of room to look for your turkey this April." Brad Carner, AGFC chief of wildlife management adds that he has had many good hunts on WMAs across the state.

"I've personally harvested turkeys on 10 WMAs that are wide open to the public without the drawn permits," Carner said. "This ranges from the Ozarks, Ouachitas, Gulf Coastal Plain and Delta."
Carner says overlooked opportunities exist in many of the Leased Lands WMAs.
"These are properties we lease from other landowners, such as timber companies, and open up to the public," Carner said. "We do have to charge a small fee to recuperate a little of the cost of the leases, but they allow us to offer good public hunting opportunities in an area of the state where we cannot purchase the large blocks of land needed. And the small fee we charge is a fraction of what most hunters pay for private leases."
Carner says a few leased lands WMAs to look at for turkey hunting include Cherokee WMA, Big Timber WMA, Casey Jones WMA and the newly established Jack Mountain WMA. Visit http://www.agfc.com/licenses/Pages/PermitsLeasedLands.aspx to learn more about opportunities on leased lands WMAs. For a searchable list of all WMAs, visit http://www.agfc.com/hunting/Pages/wmaList.aspx.