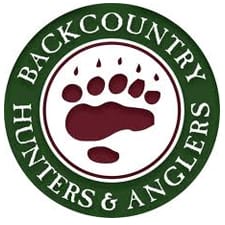 WASHINGTON –-(Ammoland.com)- Bipartisan legislation introduced in the U.S. House of Representatives this morning would permanently reauthorize the Land and Water Conservation Fund, the nation's most popular and successful access program.
Introduced by Patrick Meehan, a Republican from Pennsylvania, and Raul Grijalva, a Democrat from Arizona, the bill mirrors legislation from the 114th Congress that was widely supported by more than 200 lawmakers on both sides of the aisle. Congress's enthusiastic response to this bill in 2015 – and its alacrity in reintroducing it now – evidences the broad support for the program and the commonsense, beneficial results it achieves.
Backcountry Hunters & Anglers, a longtime proponent of the LWCF, commended Congress's willingness to reconsider the measure.
"The American people want the LWCF to be permanently authorized. Lawmakers should heed their call," said BHA President and CEO Land Tawney. "We thank Congressmen Meehan and Grijalva for their continued bipartisan leadership in introducing this bill, and we urge their fellow lawmakers to unite quickly and decisively around this practical, results-oriented access and conservation program – and demonstrate to all Americans that the 115th Congress is one of action on behalf of our public lands, waters and wildlife."
Established more than a half-century ago, the LWCF has enabled conservation and enhanced public access to millions of acres in the United States. After Congress allowed the LWCF to briefly lapse in the fall of 2015, an omnibus budget deal released in December 2015 reauthorized the program – but for only three years. The Grijalva-Meehan bill would permanently reauthorize the LWCF and annually dedicate 1.5 percent of monies in the fund (or $10 million) to securing public access to inaccessible public lands, addressing longtime sportsmen priorities.
BHA members in Arizona and Pennsylvania voiced support of the bill and thanked their congressional delegates for spearheading its introduction in the new Congress.
"Arizona sportsmen continue to benefit greatly from the Land and Water Conservation Fund through expanded fishing access in areas like Lake Mead National Recreation Area and expanded hunting access in places like Buenos Aires National Wildlife Refuge," said Arizona BHA Board Member Justin Nelson, of Mesa. "We applaud members of Congress for continuing to work across the aisle to permanently reauthorize this incredibly popular program."

"Thank you, Congressman Meehan, for putting forth this bill," said Pennsylvania BHA member Don Rank. "I think that all Americans can support preserving our wild places and recreational areas, as well as protecting public access for sportsmen, especially when it doesn't cost the taxpayers a thing."

"It is time that we – not as Republicans, not as Democrats, but as Americans – authorize the LWCF permanently," concluded Pennsylvania BHA member Brandon Rapp, of Leola. "Our motivation for this is not simply for today but, more importantly, for tomorrow. From city parks to scenic vistas, all Americans, not just sportsmen and women, have a stake in the LWCF."
Backcountry Hunters & Anglers is the sportsmen's voice for our wild public lands, waters and wildlife.