USA -(Ammoland.com)- Bloodsport Archery, makers of the highest quality hunting arrows on the market, announced today that they are teaming up with two exciting shows: CRUSH with Lee & Tiffany, and Don & Kandi Kisky's Whitetail Freaks.
Both partnerships are a natural merging of similar commitments: Bloodsport's total commitment to providing hunters with the best arrow materials and technology available pairs perfectly with Lee & Tiffany's commitment to ethical whitetail hunting, and the sharing of successful hunting strategies through Don & Kandi's Whitetail Freaks video series.
Bloodsport knows that in the sport of archery hunting, success requires hard work, dedication and relentless planning. At the moment of truth, it all comes down to the performance of the arrow you shoot.
That's why Bloodsport arrows are designed and built to ensure that every shot is dependable and lethal. Their motto – The Bleeding Edge of Archery – is more than a saying; it's what they practice every day.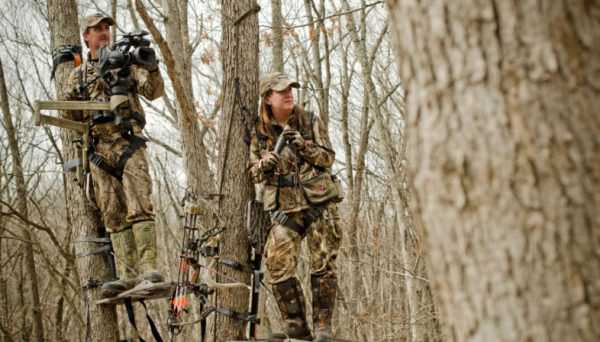 That relentlessness mirrors Lee & Tiffany's year-round dedication as they manage, scout and hunt exceptional trophy bucks on CRUSH. Similarly, Don & Kandi's Whitetail Freaks follows a group of persistent and dedicated whitetail hunters as they search tirelessly for trophies.
Both shows demand the best from themselves and from their equipment. And they've chosen the best arrow shafts to take afield: Bloodsport.
For more information on CRUSH with Lee & Tiffany visit, click here.
For more information on Don & Kandi Kisky's Whitetail Freaks program, go to their website.
Learn more about Bloodsport Archery and explore products on their website.
About Bloodsport:
At Bloodsport, we are committed to building the most accurate arrows in the world. While other companies count success by the number of shafts shipped out the door, we count ours one arrow at a time. After all, nothing is more important than the arrow you are about to shoot on your next hunt. All of our arrows are hand sorted and graded so that you truly get what you pay for. Great care is taken to ensure that all of our components are matched perfectly with each shaft. While the extra steps we take certainly cost us more than the other guys' mass production method, the end result is that a dozen of our arrows look the same, weigh the same, and fly the same. If we wouldn't shoot them ourselves they don't make it to the store. We make sure you can pull Bloodsport arrows out of the box and aim with confidence. Once you shoot our arrows we think you will agree that the extra effort is worth it. At Bloodsport, we aren't trying to be like the other arrow manufacturers, we are working hard to be your arrow company.
For more information, please visit their website.