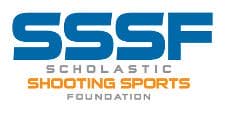 USA -(Ammoland.com)- The Scholastic Shooting Sports Foundation is excited to release its 2016 year in review digital newsletter, Inside SSSF!
Inside you'll find stories and exciting images highlighting SCTP, SASP and SSSF events, programs and happenings in 2016.
You'll read about the Vision 20/20 Campaign, get a recap on the 2016 Nationals and SCTP International Championships, learn about the 2016 scholarship and gun winners, find out 2016 program stats and much, much more!
"We want to thank everyone who participated in and generously contributed to our programs this year," SSSF President and Executive Director Ben Berka, said. "We wish you all a happy and prosperous 2017!"
Read the 2016 edition of Inside SSSF online now.
About Scholastic Shooting Sports Foundation:
The Scholastic Shooting Sports Foundation (SSSF) is 501(c)(3) public charity responsible for all aspects of the Scholastic Clay Target Program (SCTP) and Scholastic Action Shooting Program (SASP) across the United States. SCTP and SASP are youth development programs in which adult coaches and other volunteers use shooting sports to teach and to demonstrate sportsmanship, responsibility, honesty, ethics, integrity, teamwork, and other positive life skills. SCTP was developed as a program of the National Shooting Sports Foundation (NSSF) until the SSSF was created in 2007 to operate the SCTP. In 2012, SSSF created the SASP and became the managing foundation of both programs.
For more information about SSSF, visit their website.