Note: This article was originally posted on NRA Blog: http://bit.ly/2jNH1eo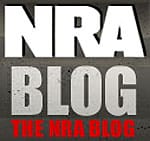 USA -(Ammoland.com)- With the major milestone of its 25th Anniversary occurring in 2017, Friends of NRA was determined to put together a Standard Merchandise Package to commemorate this exciting year, to celebrate the program's growth and impact, and to continue fueling its ever-expanding fundraising efforts. The 37 items composing this year's collection make up one of the largest packages ever. They include a variety of exclusive and custom pieces as well as pieces that meet popular demand and honor icons, values and traditions in American and shooting sports history.
Each year the selection committee, which includes the six Regional Directors of Field Staff, carefully considers numerous ideas submitted by both vendors and NRA staff. It works to create a merchandise package geared towards the live auctions that are the highlight of Friends of NRA events, and pieces are chosen based on quality, uniqueness, fundraising potential and compatibility with The NRA Foundation and Friends of NRA's ideals. For the 25th Anniversary, the selection team was committed to making it a truly special package by incorporating versions of the top merchandise items from the past 25 years and featuring vendors with whom the program has worked throughout that time. The desire to honor American craftsmanship also played a major part in the selection process, and two-thirds of the items in this year's collection—including all seven firearms—are made in the USA.
The firearms selection highlights vendors that have been great supporters of Friends of NRA's fundraising efforts over the past 25 years, and all feature custom embellishment or serialization that make these pistols, rifles and revolvers special limited edition guns available exclusively through Friends of NRA. However, the 2017 Gun of the Year stands out from that group as the focal piece of the entire package and as a landmark in Friends of NRA history.
For the first time ever, an AR-15-style rifle has earned the Gun of the Year title. The selection of the Daniel Defense V7 not only embodies the months and sometimes years of behind-the-scenes planning, preparation and production reflected by all the chosen firearms, merchandise, gear and framed décor, but it also illustrates the popularity of "America's Rifle" with shooting sports enthusiasts and everyday Americans. Marty Daniel, Founder and CEO of Daniel Defense, proudly states that this is a benchmark selection citing the AR-15 as a mainstream gun, one of a few visions he had for this firearm.
"Daniel Defense has been part of our Vendor Direct program for the past few years and always wanted that top spot of Gun of the Year," explains Merchandise Manager Kathy Purtell. "When they presented us with the M4 Carbine V7 with a special Rattlecan™ Cerakote, the team knew that 2017 was the right time to award it that honor." The Daniel Defense Custom DDM4 V7 offers an unprecedented combination of performance and sleek aesthetic appeal in the unique Rattlecan™ pattern which blends Daniel Defense's Tornado and Mil-Spec Plus finishes for a look exclusive to this Gun of the Year model. Laser engraving of the Friends of NRA logo and "2017 Gun of the Year" text along with custom NRA serialization make this rifle even more unique.
"The DDM4 V7 is a high quality AR rifle produced entirely in the USA by a family-owned company that supports our very core values of patriotism and freedom and has supported the mission of The NRA Foundation to teach education and safety training," says Southern Region Director Al Hammond. "With AR rifles today being a part of many firearms enthusiast collections, along with the popularity to hunters, target shooters and home owners, this limited edition firearm will be one that attendees will certainly want to see and have an opportunity to own."
There is also another firearms "first" featured in the 2017 package. A first for the manufacturer known for 1911-style semi-auto handguns, the Kimber K6s™ .357 Mag. evolves the revolver platform. The K6s provides the power needed for concealed carry, home protection or a day at the range in a compact package with mild recoil, and this exclusive edition features special NRA serialization.
"The new Kimber has all the best elements packed into the world's lightest production 6-shot .357 Magnum revolver," emphasizes Central Region Director Chad Franklin. "If you're in the market for a smooth, compact, concealed carry revolver, then be sure to check this out at your local event!"
Along with these items that recognize new availability and demand in the program's 25th year, this year's collection also captures the history of Friends of NRA and America. "Combining nostalgic knives, merchandise and firearms from the past and adding new unique 25th anniversary collectible items completed the 2017 Standard Package," says Eastern Region Director Bryan Hoover. "It was a fantastic adventure looking back through those 25 years, seeing and reminiscing about those collectible Friends of NRA items. This is one of the best standard packages the selection team has put together and sets the stage for the next 25 years."
The set of two hand-made crocks made in the USA by a nearly century-old artisan contributes to that history. Burley Clay of Roseville, Ohio, has been making stoneware crocks and jugs for home use since 1923. The area is world famous for its stoneware clay and was once the home to several premiere pottery factories. These two hand-made crocks feature a custom design of crossed rifles and 1871 stamped in blue, infusing the pieces with NRA spirit.
The Patriot Tribute Sculpture and Freedom Knife both expand on the theme of historic items and attest to The NRA Foundation's commitment to freedom by commemorating the greatest heroes and defining moments in America's memory. Saluting all of those who have served throughout our nation's history, the Patriot sculpture is an exceptional tribute created by artist Rick Terry and Big Sky Carvers exclusively for Friends of NRA.
"Truly, America owes it rights and freedoms to those who have served in our Armed Forces," says Western Region Director Brad Kruger. "We can never repay them fully for all of their sacrifices, but we can do more to honor them. This custom sculpture does just that. It was the American Military that first secured our freedom in the late 1700's, and it is the American Military that preserves and protects our freedom today."
Like the sacrifices of the American military, the individual and collective acts of colossal heroism displayed by American men and women during the hours and days following the attacks on September 11, 2001, are impossible to quantify. Featuring a piece of steel from the World Trade Center, the Freedom Knife made by Silver Stag commemorates the indescribable acts and sacrifices witnessed on that fateful day and features a laser engraving of the Twin Towers and "Never Forget, In Memory of 9-11" text in the polished antler handle.
"This knife brings back all the emotions of 9-11," shares Southwest Region Director Jason Quick. "It reminds us how valuable life is and how Americans can pull together to create a stronger, more united country. A piece of American history such as this knife will be an honor for its owner to cherish."

Friends of NRA is proud to share the 2017 Standard Merchandise Package. Attend a Friends of NRA event to help celebrate 25 years of supporting the shooting sports and fight for the future of American freedoms by bidding on these exclusive items!
Republished from Traditions Quarter 4: 2016