Note: This article was originally posted on NRA Blog: http://bit.ly/2iFs6S3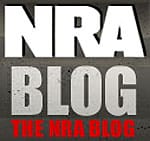 USA -(Ammoland.com)- Friends of NRA is celebrating 25 years of fun, fellowship and fundraising in 2017, and needs your help to make this the best year yet for protecting the future of the Second Amendment and American freedom!
The revolutionary grassroots program is seeking motivated volunteers to become fundraising warriors, helping to Teach Freedom in their communities and kick-starting the next quarter-century of Friends of NRA.
By investing your time as a volunteer in a Friends of NRA committee near you, you'll be joining a network of dedicated "Friends" across the country united in protecting the future of cherished shooting sports traditions. Your efforts will help support youth shooting sports, women's shooting programs, firearm safety classes, and much more in your area.
Since its inception, Friends of NRA has hosted more than 17,000 events, reaching over 3 million people and raising $600 million for The NRA Foundation, the largest charity dedicated to supporting the shooting sports.
More than 30 million people have been positively impacted by the 40,000 grants awarded by The NRA Foundation to local, state and national programs, all made possible through the dedicated support of Friends of NRA fundraising!
Business owners can help make a difference with Friends of NRA, too! Promote your business locally or statewide by donating items to Friends of NRA events. Your donations provide excellent exposure for your business, and could be considered a tax deduction.
Most importantly, your contributions support local and state youth shooting sports programs, making a life-long impact on the lives of youths in your community.
Are you up for the challenge? Ready to take the next step and be the future of freedom? Visit the Friends of NRA volunteer page to learn how to join the team.
Business owners interested in contributing should contact their local field representative, whom you can find by visiting www.friendsofnra.org/eventtickets/events/statemap.
Be part of one team, with one vision and one voice – join Friends of NRA today!