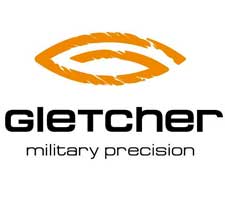 New York, NY – -(Ammoland.com)- Gletcher, a brand that specializes in the production and design of pneumatic replica firearms, will be attending SHOT Show 2017 at booth 4050.
Stop by their booth to discovery a collection of nostalgic air gun models and accessories.
Gletcher will be showcasing nearly all their products during this event. Show attendees will have the opportunity to see their historic replicas first hand, get a feel for how these air gun handles and their close resemblance to the original firearm as well as placing an order to add a Gletcher gun to fill shelve space.
Available professionals will be on site to answer questions concerning the Gletcher brand. Join Gletcher at the annual SHOT Show event on January 17th-20th.
For a full line up of the SHOT Show floor hours and all other events related to the show, please visit shotshow.org.
For more information about the Gletcher brand, www.gletcherguns.com .
About Gletcher:
Gletcher is a brand of pneumatic guns and accessories, established by SMG Inc. Their slogan, "Military Precision", emphasizes the high level of implementation of their air guns both in function and design. It also reflects the passion it evokes in their customers. Gletcher's primary goal is to create pneumatic guns that simulate the feeling of shooting a real firearm. Features like full-metal construction, movable slides (blowback system), and realistic recoil all add to the realism of the Gletcher experience. Gletcher air guns are a balance between functionality and historical accuracy, the combination of which captures the essence and nostalgia of shooting with classic firearms. For more information, visit www.gletcherguns.com.
About SMG Inc.
SMG Inc. is an American company established in 2008. They specialize in the production of pneumatic guns under the brand "Gletcher", as well as tactical and outdoor knives under the brand "Steel Will Knives". SMG prides themselves on making products with the highest level of performance, quality, and craftsmanship. For more information on their entire line of products, please visit www.smgoutdoor.com.