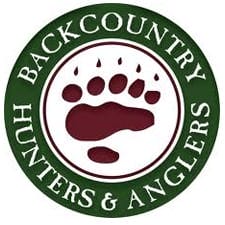 MISSOULA, Mont. -(Ammoland.com)- The winter issue of Backcountry Journal is arriving in BHA members' mailboxes now.
Here's a taste of what you'll find inside:
Is Wildlife Viewing the New Hunting?:
In 1960, the U.S. Fish and Wildlife Service counted almost 14 million hunting license holders in the U.S. Despite there being 140 million more Americans today, hunter numbers haven't changed. But wildlife watching is on the rise. Ed Putnam takes a hard look at the shift toward "non-consumptive" outdoor recreation and its threat to the long-term health of fish and wildlife.
A Gift from the Prairie: Normally a mountain hunter, author Tim Hoffer travels to northeastern Montana for Thanksgiving. After the holiday he is "turned loose like an energetic bird dog" to seek mule deer on the state's broad expanses of public prairie.
He'll never look at flat land the same way.
Seeking Solitude:
The waters of Lake Michigan are nothing to trifle with, says author Jay VanHouten. But if you catch the ferry to the Manitou Islands, it doesn't really matter when the boat can make it back to pick you up. Any delay just means more time wade fishing for 30-pound carp on the flats.
Elk Vulnerability: Elk were a lot less available to hunters before the advent of four-wheel drive, says author David Stalling. He takes the reader through the history of elk vulnerability studies, including work by biologist Alan Christensen.
To maintain healthy herds with mature bulls, we need secure cover and backcountry areas for elk to escape hunting pressure. We also need to make sure fish and game agencies integrate the science into management plans.
How to Catch Fish and Enjoy Fly Fishing in Cold Weather:
TV host, guide and fly shop owner Hilary Hutcheson extols the pleasure of fishing the off season. With the right attitude, attire, bugs and beverages, she says, you can enjoy crowd-less rivers full of hungry trout.
Backcountry Journal is distributed to BHA members, regional BLM and Forest Service offices, and the home and D.C. offices of legislators from states where BHA has chapters. It is now available in a digital flipbook edition, available to members on the BHA website.
Join BHA today to get your copy.
Backcountry Hunters & Anglers is the sportsmen's voice for our wild public lands, waters and wildlife.
Learn more about BHA:
Visit our website.
Connect with them on Facebook.
Follow them on Twitter.
Find them on Instagram.