By Mark Walters
Editors Note: AmmoLand News welcomes Mark Walters to our growing list of the best and brightest gun rights commentators, who are watching out for your RKBA.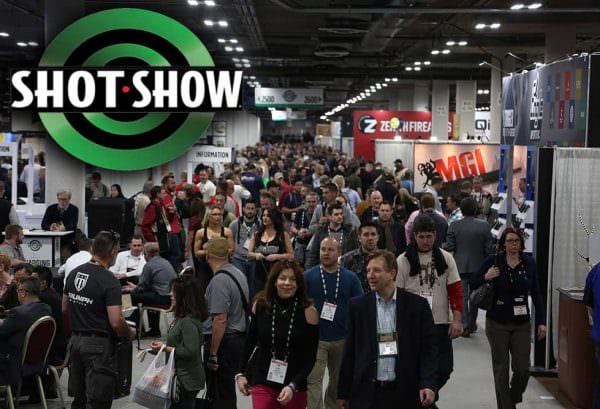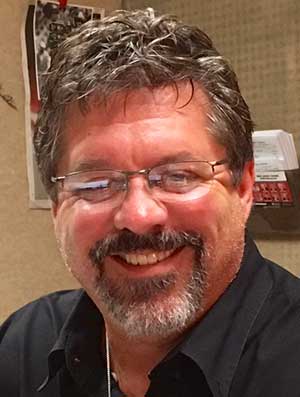 USA – -(Ammoland.com)- SHOT SHOW AFTER ACTION REPORT : First, let me get this out of the way. SHOT Show was, as usual, a great experience. A place to meet and greet many old friends and the preeminent place on planet Earth to make many, many new ones. To those ends, mission accomplished. The fun part of what I do is bringing my new friends to your airwaves, radios, devices, etc. thereby turning them into your buddies.
Some of the ones you'll be hearing from as we move the ball forward over the coming months are NBA legend, Karl "The Mailman" Malone who brings a message of stopping the carnage in the inner cities. There's suicide prevention expert, DR. Christine Moultier who is working with the NSSF to help prevent this preventable tragedy, and by doing so, taking away just one more lie from the gun-grabbers (who BTW, are still very much alive).
I'm looking forward to giving them some airtime on Armed American Radio and bringing their messages to you. It's part of how we play offense and learn how to act like the winners we are!
Intellectually Dishonest, Anti-Gun, Newspaper Columnists
Once upon a time, there was a loudmouth anti-gun rights writer at the old Tampa Tribune named Daniel Ruth. Ruth now writes for the Tampa Bay Times, formerly known as the St. Pete Times, a flat out leftist, gun-hating, liberal rag masquerading as a "newspaper." Daniel Ruth has been disparaging gun owners in the Tampa Bay area for decades, and this writer is no stranger to his loudmouth bloviating. In fact, I had gone around the ring with him several times in the past, years ago by email when I was a resident of Tampa. Ruth recently penned another anti-rights piece (January 9th, 2017) titled "Don't Allow Guns In Florida Airports" ( https://goo.gl/uasy80 ) where he maligned all pro-rights Florida legislators as "Yahoo's," etc.
He is one of those elitists that believe all "law abiding gun owners" are simply criminals waiting to happen. Here are three excerpts from his piece:
Steube told the Times/Herald Tallahassee bureau's Kristen M. Clark he is merely attempting to safeguard the Second Amendment rights of "law-abiding citizens" to protect themselves, forgetting that trained law enforcement officers are supposed to do that. But the problem with all this "law-abiding citizen" palaver is it assumes those 1.7 million gun-packing Floridians are Atticus Finch meets Dirty Harry — cool and calm under pressure and always blessed with perfect aim.

Raburn offered up the dithering reason that 44 other states already permit guns in airport terminals. How nice for them. But Raburn forgets this is Florida — the crazy-as-a-loon capital of the world. Or consider that of all 50 states, "law-abiding citizen" Santiago opted to travel from the distant reaches of the United States to Florida to stop being such a lovely "law-abiding citizen."
That only makes sense. After all, aren't all these gun owners "law-abiding citizens"? Until they're not.
I wrote him an email in response to his column (that he hasn't answered) asking him some pointed questions about those same law-abiding citizens who save lives every day. I included some links to some of those stories including ones right in his Tampa backyard. As I said, he never answered me. That's unusual for Ruth as he is always quick to write a smart ass reply, at least that's how I remember him. But that was before I saw his following piece titled "Life Not Quite The Same After Mysterious Turn Of The Doorknob," ( https://goo.gl/Vld0FA ) a couple of days later, on January 11th, 2017 in that same paper. He wrote,
The entire event probably lasted no more than 90 seconds or so, more than enough to completely shake our sense of security in a home we uneventfully have lived in for 25 years. And yes, in case you're wondering, we had grown somewhat complacent believing we lived in a relatively safe neighborhood, where the only crime spree we had ever experienced was the theft of some golf clubs two decades ago. We had left the back door leading into the garage unlocked. It had never dawned on us …It does now.

In the days since our near brush with what could have been a very nasty situation, we have improved our home security.
Now it all makes sense. It seems Daniel Ruth had a frightening experience of someone trying to get into his home a couple of days after he wrote that first piece. He admitted in print that he had become one of those persons who felt it couldn't happen to him because he lived in a beautiful area.
Now he knows better.
He mentions calling the police and putting together a new security plan. He doesn't say whether his new plan includes a gun for home defense. Of course, after decades of disparaging law-abiding gun owners, that would make him a hypocrite, wouldn't it? I'm going to reach out to him again after reading about his scary experience and see if he is man enough to answer this second email. I'm not holding my breath as I've been dealing with these liberal elitists for years and I don't expect much. It will be interesting, and if I get a reply, you'll be the first to know!
If I were you, I wouldn't hold my breath either. When it comes to blowhards like this guy, you'll likely turn blue before you get an ounce of honesty from him.
About Mark Walters
Mark Walters is the host of two nationally syndicated radio broadcasts, Armed American Radio and Armed American Radio's Daily Defense with Mark Walters. He is the Second Amendment Foundations 2015 Gun Rights Defender of the Year award recipient and co-author of two books, Lessons from Armed America with Kathy Jackson (Whitefeather Press) and Lessons from UnArmed America with Rob Pincus (Whitefeather Press)