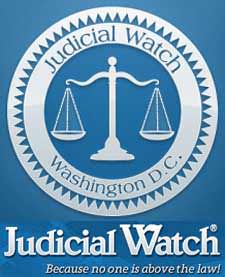 U.S.A. –-(Ammoland.com)- True to our non-partisan mission, nine years ago, we worked with then-Speaker Nancy Pelosi's Special Task Force on Ethics Enforcement to push for an independent body to help handle ethics investigations of House members.
This effort led to the establishment in 2008 of the Office of Congressional Ethics. This week House Republicans proposed a rule change that would eliminate this office and set up a new entity under the complete control of the House Ethics Committee. This new entity would be less transparent and would be subject to severe restrictions on any investigations of allegations of misconduct.
Now this all took place during a late day meeting this past Monday, which was a federal holiday. Tracking developments from home, it became clear what was happening, and I tweeted the following:
Poor way to begin draining the swamp, @SpeakerRyan.
The liberal media and Democrats, of course, pounced, picking up the tweet and highlighting the opposition of the conservative Judicial Watch to this ethics gambit. Many Americans, who are conservative and principled, quickly saw this as more of the business as usual gamesmanship from Washington politicians who don't want to be held accountable. (Democrats were particularly dishonest in their criticism, as many would have loved the see the ethics office disappear.)
Adding to the pressure on Congress, I issued this statement for JW on Tuesday morning:
It is shameful that House Republicans are trying to destroy the Office of Congressional Ethics, the most significant ethics reform in Congress when it was established nearly a decade ago. This drive-by effort to eliminate the Office of Congressional Ethics, which provides appropriate independence and transparency to the House ethics process, is a poor way for the Republican majority to begin "draining the swamp." The American people will see this latest push to undermine congressional ethics enforcement as shady and corrupt. The full House should seriously consider whether it wants to bear the brunt of public outrage and go through with the rule change this afternoon.
President-elect Trump followed JW's lead and good sense, subsequently tweeting his concern about the changes, too:
With all that Congress has to work on, do they really have to make the weakening of the Independent Ethics Watchdog, as unfair as it may be, their number one act and priority. Focus on tax reform, healthcare and so many other things of far greater importance! #DTS [Drain The Swamp]
At least for now, Mr. Trump clearly remembers how he won the presidency on his anti-corruption message.
More importantly, constituents called their House members to voice their objections. And within a few hours, House Republicans retreated and left the Office of Congressional Ethics intact.
Judicial Watch's leadership and independence were noted all over the media (see, for example, Town Hall, The Washington Post, and Breitbart). Even the liberal New York Times gave us a backhanded compliment:
The public protests over the House move to weaken the office were heartening. Even the conservative group Judicial Watch paused in its pursuit of Hillary Clinton to decry the [Rep. Bob] Goodlatte [R-VA] proposal as a "poor way to begin draining the swamp."
The House Republicans now supposedly will do what they should have done in the first place, which is to discuss any ethics reform in a manner that is more transparent. Your Judicial Watch will continue to be a leader in that debate, advocating stronger ethics and more transparency and accountability on Capitol Hill.
About Judicial Watch
Judicial Watch, Inc., a conservative, non-partisan educational foundation, promotes transparency, accountability and integrity in government, politics and the law. Through its educational endeavors, Judicial Watch advocates high standards of ethics and morality in our nation's public life and seeks to ensure that political and judicial officials do not abuse the powers entrusted to them by the American people. Judicial Watch fulfills its educational mission through litigation, investigations, and public outreach.
For more information, visit: www.JudicialWatch.org.