Note: This article was originally posted on NRA Blog: http://bit.ly/2jadCr5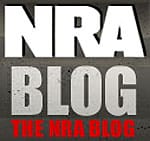 USA -(Ammoland.com)- For some shooters, heading to the nearest indoor range to sight-in and enjoy an afternoon of target shooting is a convenient option to get in trigger time in a safe, controlled environment.
However, not everyone has access to an indoor range, and many indoor facilities aren't big enough to accommodate sighting in scopes for longer range shooting.
Public lands offer an excellent option for hunters looking to dial in before chasing their game, for recreational shooters that need longer shooting lanes, or for those that don't live within reasonable proximity to an indoor facility. Many of these facilities don't offer the amenities that commercial ranges have on site, so you'll need to know what to bring, and more importantly, what rules to follow to protect yourself, others, wildlife and the environment.
There are a number of ways to find public shooting land in your area. First, visit your local Department of Natural Resources or state-equivalent agency's website. Here you'll likely find a list of public facilities that allow recreational shooting, months and hours of operation, rules and regulations, maps, applicable costs, and other pertinent information to help you plan your outing. These areas include state parks, recreation areas, state-operated shooting facilities and other public land where shooting is permitted. If your state agency doesn't feature this information online, consider calling their information line to inquire.
At the federal level, the Bureau of Land Management oversees federal lands, and sets the rules for shooting on those lands. Shooters can use the government-collaborative Recreation.govwebsite to search for public shooting facilities on federal lands, among other great outdoors opportunities.
By law, shooting, possession and use of firearms are allowed on public lands managed by the BLM as long as the activity adheres to the following guidelines:
Doesn't create a public hazard, nuisance or direct threat to public safety and use, including shooting any weapon from, across or toward roads or trails, shooting in an unsafe manner, or in an unsafe direction.
Doesn't damage or destroy natural features, native plants, cultural resources, historic structures and public or private property, including the use of any vegetation or structure as a target, backstop or target holder.
Doesn't result in littering, trash accumulation and abandoned personal property. Using any object that shatters or breaks into shards or pieces, such as glass bottles, is prohibited. Shooters are expected to police all spent casings, brass or shells and take them upon leaving.
Doesn't violate existing usage restrictions, closure orders or supplementary rules notices.
Your equipment needs will vary based on what kind of firearms and ammunition you're using, as well as what your shooting regimen is. Consult the managers of the public shooting area you plan to visit to see what shooting infrastructure is available at the site, and plan accordingly to bring targets, staplers or tape, tables, shooting mats, trash bags, and other items you may need to set up and clean up.
The shooting sports are a time-honored American pastime that millions of Americans participate in each year. With more and more new gun owners enjoying shooting and hunting, there's never been a better time to get out and start enjoying the outdoors. Have fun, be safe, and always follow the range rules!