By John Farnam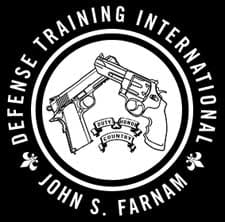 Ft Collins, CO –-(Ammoland.com)- M Live Media Group reports 12-27-2016 in Blackman Township Michigan, Police initially were called about 9:40 p.m. to the home north of West Argyle Street. A neighbor said the homeowner lives alone and has expressed fear he will be robbed.
An intruder, armed with a knife entered and assaulted the resident. The two got into a physical struggle. The elderly resident managed to pick up his firearm and shot at least four times at the intruder.
The intruder fled with the homeowner's gun and his pickup truck. Responding Officers transported the homeowner to Henry Ford Allegiance Health with what were described as facial injuries.
Police are continuing to search for the intruder who they believe has been shot in the stomach. They are searching for a gray or silver 2006 Chevrolet Silverado with a crew cab and Michigan known handicap license plate.
A Police spokesman said the shooting was justified. "Someone came into his home, was armed with a knife, and assaulted him. He does not have a duty to retreat and he was defending himself."
The male suspect is considered armed and dangerous. Anyone who sees the truck was advised to stay clear of the vehicle and call 911.
As of this report, the suspect has not been found, the Blackman-Leoni Township public safety Deputy Director wrote in an email. Investigators say they have not received any reports of shooting victims in Jackson hospitals.
Comments:
There was no age given in the reports for the "elderly" victim. The victim had the courage to put up a fight but lost his firearm and his truck after wounding his attacker. .
It's reasonably certain that the resident would have been seriously hurt if he had not had the ability to shoot the intruder. A firearm available saves another life.
The truck should be fairly easy to spot, so hopefully this jerk will be put away soon!
---
---
About John Farnam & Defense Training International, Inc
As a defensive weapons and tactics instructor John Farnam will urge you, based on your own beliefs, to make up your mind in advance as to what you would do when faced with an imminent and unlawful lethal threat. You should, of course, also decide what preparations you should make in advance, if any. Defense Training International wants to make sure that their students fully understand the physical, legal, psychological, and societal consequences of their actions or inactions.
It is our duty to make you aware of certain unpleasant physical realities intrinsic to the Planet Earth. Mr Farnam is happy to be your counselor and advisor. Visit: www.defense-training.com