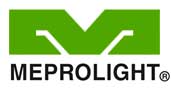 U.S.A. –-(Ammoland.com)- Meprolight introduces the MX 3 Flip, a 3X fixed power reflex sight magnifier. Military, law enforcement and experienced shooters recognize Meprolight as one of the industry leading manufacturers of electro-optics, optical sights, fire-control systems and other tritium-illuminated products for safety and security applications.
The MX 3 Flip attaches to the Picatinny rail immediately behind the reflex sight. When not being used, it's offset to the right side. When the situation requires the shooter be able to engage targets at longer distances, the sight simply flips back into place behind the reflex sight providing the magnification needed. As a result, the shooter can now confidently take on targets at longer distances. Easily adjusted to stand in-line behind any reflex sight, weighing only 6.1 oz. MSRP $598.25.
The MX 3 Flip and more exciting new Meprolight products will be available to view at Shot Show 2017! Visit The Mako Group at Booth #20043.
About the Mako Group
The Mako Group is the exclusive U.S. distributor of the finest tactical equipment and weapon accessories that have been proven in combat. Designed for law enforcement agencies and militaries worldwide, Meprolight night sights and optics, FAB Defense weapon and personal defense accessories, Front Line Holsters and RTS Target Systems are available at firearm retailers everywhere. Connect with The Mako Group on Facebook, Twitter, Instagram and YouTube to stay up-to-date on the latest news and products.
For more information visit www.themakogroup.com.