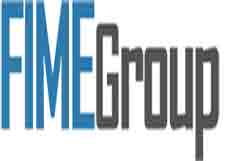 LAS VEGAS, NV –-(Ammoland.com)- We are pleased to announce back-in-stock items for our popular models — the Vepr 12-gauge Shotgun (VPR-12-01) and Vepr 7.62×39 caliber rifles (VPR-76239-01 and VPR-76239-02) have arrived from the legendary Russian Molot factory and is now in stock.
VEPR 12 Gauge shotgun
This semi-auto shotgun is imported in its original configuration directly from the Molot factory in Russia. The Vepr 12 is a semi-automatic shotgun designed for self-defense, hunting, and 3-gun competitions. Based on the RPK standard, the Vepr 12 shares the same legendary characteristics of extreme reliability in harsh conditions as the RPK. Learn more online.
The Vepr 12 shotgun is filled with features such as:
Ambidextrous safety lever
Spring-hinged top cover with integrated Picatinny rail
Adjustable padded cheek piece
Elevation adjustable front sight
Windage adjustable rear sight leaf
Bolt-hold-open feature engaged with a manual button or on the last round
Straight-up magazine well and release button
Threaded barrel
SKU Model MSRP
VPR-12-01 12 Gauge Shotgun with fixed tubular stock $819.99
Please inquiry with our distributors, dealer, and retail outlets for details.
Vepr 7.62×39 Caliber Rifles
Walnut Stock Built on the same standard as the military RPK, Vepr is 50% more reinforced than a standard, stamped AK rifle. Each rifle has been manufactured using state of the art technology, effectively creating a heavier duty piece that will last not just a lifetime but for many generations to come. The RPK-style barrels are hammer forged and chrome lined using techniques that make them four to five times stronger than a standard AK barrel. Learn more online.
SKU Model MSRP
VPR-76239-01 VEPR 7.62×39 Rifle 16.5-in Barrel $749.99
VPR-76239-02 VEPR 7.62×39 Rifle 20.4-in Barrel $759.99
Please inquiry with our distributors, dealer, and retail outlets for details.
ABOUT FIME GROUP, LLC
FIME Group, LLC is a manufacturer, importer, and exporter of the finest, high-quality firearms from around the world. Founded with the mission to manufacture the finest firearms and establish long-lasting business relationships with multiple manufacturers, FIME Group, LLC seeks to provide all of the customer favorites among rifles, handguns, and shotguns.
FIME Group, LLC.'s partnerships include:
Arex from Slovenia – the manufacturer of the Rex Zero 1 pistols, with a proven track record of over 20 years for manufacturing highly competitive products with premium quality and precision;
Molot from Russia – the manufacturer of the Vepr rifles and shotguns, one of the most rigid, toughest systems in the world;
Zastava Arms from Serbia – the manufacturer of the rifles based on the famous Mauser system.
FIME Group, LLC. is headquartered in Las Vegas, Nevada and may be found online at http://www.fimegroup.com