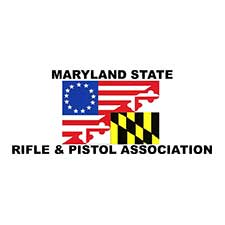 Maryland -(Ammoland.com)- Over the next few days those of you that are voting members of the NRA will be receiving your ballots for the Board of Directors election in the American Rifleman/American Hunter magazines.
If you don't take the magazines, then you should receive them by mail. Please vote if eligible. Also, please forward this email to friends, family, etc. I need all the votes I can get. I missed it by less than 5000 votes last year.
If you tweet/facebook or whatever, please post encouraging everyone to vote for me.
You can make your vote more powerful by voting only for those candidates that you actually want on the Board rather than just filling in 25 blanks.
Below is a short version of my bio. The full bio is included in the magazine.
Thanks for your consideration.
Rich Kussman
ATTENTION COMPETITORS
WE NEED COMPETITIVE SHOOTERS ON THE NRA BOARD OF DIRECTORS!
Colonel Richard L. Kussman, U.S.A, (Ret.)
Stewartstown, Pennsylvania
NRA BENEFACTOR MEMBER
· EXPERIENCED SECOND AMENDMENT ADVOCATE
· RIFLE HIGH MASTER – NRA HIGH POWER, MID-RANGE & LONG RANGE
· DOUBLE DISTINGUISHED – RIFLE & PISTOL
· WINNER 2010 WIMBELDON CUP
· FORMER MEMBER US ARMY PISTOL TEAM
· PRESIDENT'S HUNDRED
· BS & MS DEGRESS IN ENGINEERING FROM KANSAS STATE UNIVERSITY
· PAST PRESIDENT MARYLAND STATE RIFLE & PISTOL ASSOCIATION
Note: A bullet vote is when you vote for only one candidate (hopefully me).
The Maryland State Rifle and Pistol Association supports Colonel Richard Kussman and encourages all of its members to vote for him as a member of the NRA Board!
About:
The Maryland State Rifle and Pistol Association (MSRPA) is the flagship Gun Rights organization in and for the State of Maryland. The Association offers both individual and club memberships. Support of the shooting disciplines and legislative activities is primarily through a systems of committees. All participants are volunteers.
In the face of a near tidal wave of citizen disarmament occurring in Maryland, the MSRPA has played a critical part in drawing the line and standing firm for Gun Rights. Without this resistance, things would have been much worse and been so much sooner. Now the objective is to continue to develop new activists with numerous individual skills who will help us bring Maryland into line with the rest of the states which have made strong gains in protecting the Right to Keep and Bear Arms. Visit: www.msrpa.org