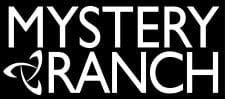 BOZEMAN, Mont. -(Ammoland.com)- MYSTERY RANCH, an industry-leading backpack company, devoted to making mission-specific packs through state-of-the-art load-carrying technologies is set to introduce an entire lineup of pack accessories in 2017.
MYSTERY RANCH's "QUICK DRAW" products allow the user to add on and customize their pack in a wide variety of ways.
Rifle slings, bear spray holsters, waterproof haulers and several other opportune accessories will now be available.
Highlighting MYSTERY RANCH's line of accessories is the Quick Draw Bino Harness and its capability to organize other key items in a manner that keeps you efficient and safe in the field.
This system allows your pistol and bear spray holster to be at the ready even after you've removed your pack.
"The innovative use of the PALS system to attach either a pistol or bear spray holster completes the circle of your control center right at your chest. This binocular harness gives the user access to a GPS, Wind Checker, Tags, Binoculars, and protection from the unknown; by adding the holster accessory, you stay on-point during glassing sessions or on a stalk, if you choose to drop your pack." said marketing manager Ryan Holm.
For details and to view the entire lineup of MYSTERY RANCH Quick Draw Accessories, visit their website.
About MYSTERY RANCH:
MYSTERY RANCH commits to building the finest load-carriage equipment in the world. A product-driven company from the beginning, MYSTERY RANCH designs packs for the job that needs to get done, for the people committed to doing it, with the best materials available and the most durable construction methods that exist. #BuiltForTheMission