Note: This article was originally posted on NRA Blog: http://bit.ly/2iMT8aT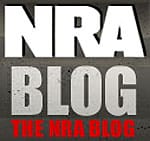 USA -(Ammoland.com)- Friends of Freedom is a nationwide, multi-media, mission-based campaign highlighting the dynamic faces behind our mission – those who push forward with tireless energy to protect our Second Amendment freedoms and those who are impacted by that fearless drive to foster the future of the shooting sports on local, state, and national levels.

Building something of national impact and from the ground up takes time. But wow… those years have flown by! Looking back over 25 years of the Friends of NRA grassroots fundraising events, I stand with all of the dedicated volunteers and staff to give hearty congratulations for all the great work and critical funds that have been raised. I am so humbled to have had a part in this terrific accomplishment.
I remember like it was yesterday. I was newly hired and fired up to get busy helping this important cause of freedom, and Wayne LaPierre called me into a meeting. In clear but solemn words he said, "John, in order to successfully fight the many battles coming our way, we need to figure out how we can engage our members along with raising money beyond just sending out mail."  Thus, the birth of this wildly successful, volunteer and community-led national movement.
At the end of 2016, with the help of supporters, neighbors, families, communities, businesses, gun clubs, civic organizations, firearm dealers and industry manufacturers, the Friendsprogram will have grossed more than $740 million dollars for The NRA Foundation and the battle for our collective freedoms. This is truly amazing. Well done friends and neighbors!
The shooting sports have been advanced and our freedoms have weathered many challenges because of the resources and community engagement that the Friends program has harnessed. Friends of NRA has helped raise money to provided gear, funding and firearms grants to many deserving groups — the list is long, including law enforcement, shooting ranges, mentoring programs, hunter education, and many more. The success of the Friends movement has meant a great deal to so many across our country.
This success emphasizes a couple of key points that we put in to the founding documents. First, the power and dedication of our supporters along with their families and friends is the difference maker. It is so important to understand that this movement is successful because it is led by the local volunteers and supported by the national organization, not the other way around. Volunteers humbly go about doing the hard work in raising the funds but they also get a say in where these critical dollars get to be spent locally in their own states.
Second, we developed a strong set of policies and procedures that ensured balance and a program-first approach to raising and spending money. The Friends of NRA program has always been, first and foremost, focused on decisions that help the communities maximize the support and donations from their localized efforts. This includes all aspects of the event process, from merchandise purchased to authority over State Funds. For the entire 25 years, Friends has purchased product and worked with vendors that best benefited the program's fundraising efforts. That has always been the priority and it has been key in keeping the process and program streamlined for the community and state priorities.
I am so thankful for the thousands of volunteers who have stood up in their hometowns and organized more than 20,300 events during these 25 years. What an accomplishment in protecting our freedoms — a win-win partnership for the ages. I remember one powerful quote from a volunteer: "With Friends, I feel that I am now part of the NRA."
Keep up the good work Friends! – John Smithbaker, Founder & CEO, Fathers in the Field
Want to get involved with Friends of NRA? Visit friendsofnra.org for more information and to find your local chapter!
Republished from Traditions Quarter 4: 2016