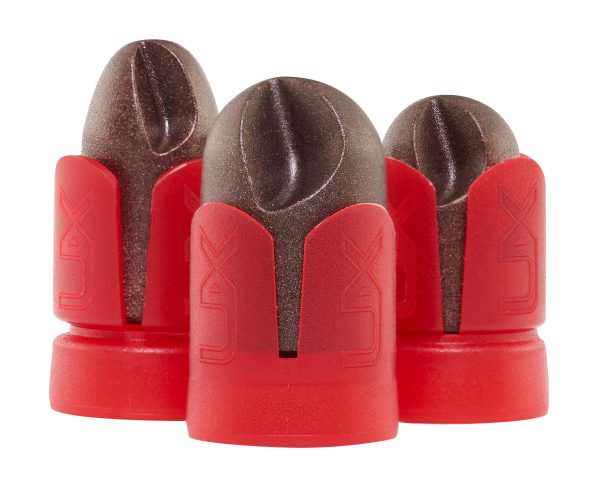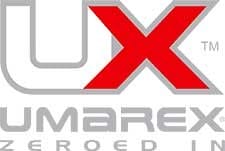 FORT SMITH, Ark. -(Ammoland.com)- Umarex ARX Ammunition represents the next generation of muzzleloading and airgun hunting technology.
Precision-engineered at the pioneering PolyCase Ammunition development lab, Umarex ARX ammo incorporates patent-pending innovation that enables extreme hunting performance.
Constructed from an advanced polymer-copper matrix, the Umarex ARX SpeedBand and SpeedBelt bullets will revolutionize terminal performance in both muzzleloading and airgun hunting.
PolyCase ARX technology acts as a force multiplier in muzzleloader and airgun ammunition, simultaneously dispersing kinetic energy both forward and laterally. ARX non-expanding ammo provides maximum hydraulic displacement and terminal energy transfer to targets.
This high velocity, flat-shooting projectile provides exceptional performance in mid and big-bore air rifles when combined with Umarex SpeedBand or SpeedBelt polymer sabots.
Umarex ARX Ammunition elevates pre-charged pneumatic air rifle performance into the 21st century with four of the most popular air rifle chamberings.
The groundbreaking Umarex SpeedBand sabot was developed for use with Umarex ARX bullets in .357, .40 and .45 caliber while the base-style SpeedBelt sabot was designed for use with .50 caliber Umarex ARX ammo and performs flawlessly in both muzzleloaders and the new Umarex Hammer.50 caliber big bore air rifle.
The polymer formulation of Umarex SpeedBand and SpeedBelt sabots creates a powerful seal in barrel lands and grooves, blocking the passage of air to swiftly drive the projectile down the barrel.
Upon exiting the muzzle, captive air pressure on the sabot forces release of the high velocity, light-weight ARX ammo, which maximizes momentum and delivers un-paralleled terminal performance on target.
ARX is a registered trademark of PolyCase Ammunition, LLC. All rights reserved.
About Umarex USA:
Umarex USA, Incorporated is one of North America's fastest growing sport and recreation companies. Umarex USA develops and markets products under brands owned or licensed by its parent company, Umarex Sportwaffen GmbH & Co. KG. Such brands include Axeon Optics, Beretta, Browning, Colt, Elite Force, Heckler & Koch, Hornady, IWI, Optical Dynamics, Ruger, RWS, Smith & Wesson, Umarex, Walther and others.
For additional information regarding Umarex USA visit their website. Follow and subscribe to Umarex USA online on Facebook, Twitter, and YouTube.
About PolyCase Ammunition:
Founded in 2012, PolyCase Ammunition designs and manufactures small arms ammunition and projectiles using the world's most advanced composite materials and manufacturing methods. Serving domestic and international lines of business, PolyCase is available through fine shooting sports retailers everywhere. Proudly made in the USA, Inceptor and Ruger brand ammunition are designed for superior lethality, consistency and performance.
Find out more on their website or follow PolyCase on Facebook, Instagram, Twitter and YouTube.