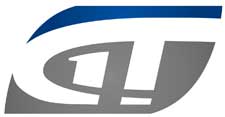 Mandeville, LA –-(Ammoland.com)- It's big news for history buffs, a new book that takes readers into the wilds of Africa, and, the gun rights of millions of Americans in danger, this week on Tom Gresham's Gun Talk Radio, the original nationally-syndicated radio talk show about guns and the shooting sports.
Many have heard about the new rules from the Social Security Administration that will bar thousands of senior citizens from gun ownership. Now, hear from the Second Amendment Foundation's Alan Gottlieb on how the SAF plans to fight back. Check out this article from the Second Amendment Foundation: http://bit.ly/2hVxJwA, and visit https://www.saf.org for more information on the organization dedicated to protecting your gun rights.
We'll also get an update from Ashley Hleblinsky on the exciting new exhibits coming to the Cody Firearms Museum (https://centerofthewest.org/)! Then, dive into the African adventures of author Thomas McIntyre when he talks with Tom about the new book "Augusts in Africa- Safaris into the Twilight: Forty Years of Essays and Stories." Get your copy at http://amzn.to/2iFWVWL.
About Tom Gresham's GUNTALK Radio:
In its 22nd year of national syndication, Tom Gresham's Gun Talk radio show airs live on Sundays from 2PM-5PM Eastern, and runs on more than 220 stations every week. Listen live on a radio station near you (http://guntalk.com/site39.php) or via live streaming from one of the stations here: http://guntalk.com/site38.php. All Gun Talk shows can also be downloaded as podcasts at http://www.guntalk.libsyn.com, Apple iTunes, and i-Heart radio, or through one of the available Apps: GunDealio for iPhone, GunDealio for Android, Gun Talk App on Stitcher. Gun Talk can also be heard on YouTube, at http://bit.ly/144G3OU. More information is available at http://www.guntalk.com.
("Gun Talk" is a registered trademark.)