Gun activist, Jeff Knox, explains the process and purpose of NRA Board Bullet Voting.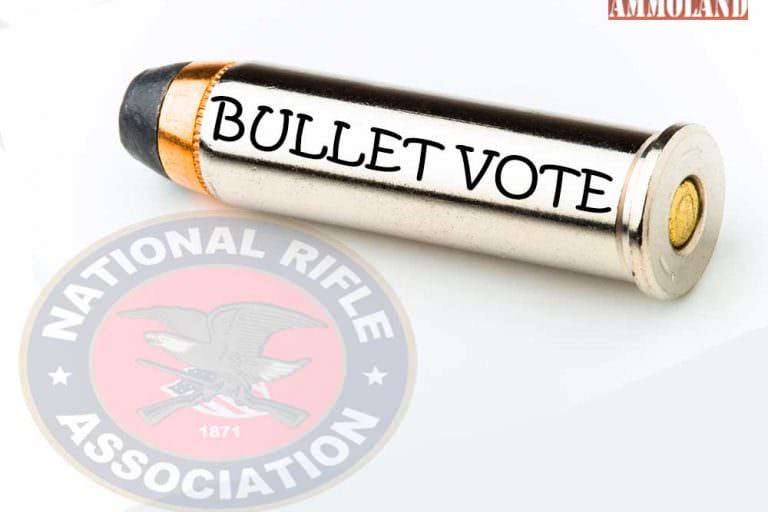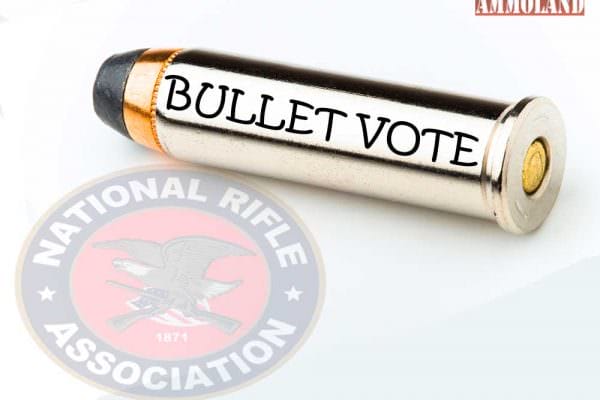 USA –-(Ammoland.com)- As magazines containing ballots for the NRA Board of Directors Election have begun arriving in people's mail boxes (if you get a ballot, you're eligible to vote, if you don't, you probably aren't).
I'm already receiving requests for guidance on casting ballots. I'll offer that shortly in another article, but here I want to talk about the mechanics of voting. I want to discuss, not who is the best candidate, but how to make sure your vote is as effective as possible in support of your favorite candidate or candidates for the board.
While there are several incumbent directors up this cycle who I think have done a good job of serving the members, I generally Bullet Vote for only one or two. Here's why.
NRA Board Bullet Voting
True "Bullet Voting" means voting for a single candidate, as opposed to casting votes for a full slate of 25 – or this year (2017), 26 – candidates. Voting for only two or three candidates is a less effective variation of Bullet Voting. As you look at your ballot, understand that many good candidates will easily win election or reelection without any help from you, and there are rarely more than 4 or 5 seats in play during any election cycle.
Any vote you cast for someone who might be in contention for one of those seats – other than your favorite – has the potential to help that candidate bump your favorite out of contention.
The NRA uses a simple system that counts the votes cast for each candidate. If there are 25 seats up for election, the 25 candidates with the highest vote totals get those seats. Since there are always more than 25 candidates running, voting for a full slate invariably boosts the chances that another candidate will get more votes than your favorite, and your favorite might be left out of the running. Just one vote difference can cost a seat.
There are 76 seats on the NRA Board of Directors. Each year 25 seats are up for election to a 3-year term and one seat is filled for a 1-year term by a vote of members present at the Annual Meeting. Most seats will be filled by incumbents being reelected, but a few will usually be open seats or an incumbent or two might be vulnerable. With Bullet Voting, you ensure that you're not boosting the chances of a candidate you like less, at the expense of your favorite.
Bullet Voting Example
Imagine if there were only 300 voting members of NRA, and there were 30 candidates to fill 25 seats. Joe and Bob are two of the challenger candidates. One group of 100 all vote a full slate of 25 candidates. Another group of 100 all vote for Joe, and 24 other candidates, and the last group of 100 have been Bullet Voting only for Bob. Since none of the Bob voters voted for Joe, but some of the Joe voters probably voted for Bob, the odds are that Bob will win a seat rather than Joe – and it was Joe's voters that tipped the balance in Bob's favor. That's the power of Bullet Voting.
It is an embarrassment that the greatest political action organization in the country generally gets participation from only about 7% of their members eligible to vote, but that's the case. The reason for this is that the vast majority of members eligible to vote, simply don't feel that they know the candidates well enough to cast an intelligent ballot. An associated problem is that they think they have to pick a full slate of 25 or 26 candidates, but in reality they can actually pick as few as one.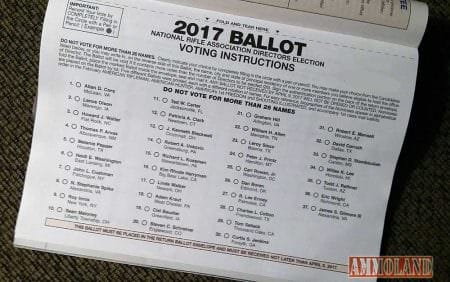 If you are a voting member of NRA, pick the one, or two, or 5 candidates that you think would do the best job on the Board of Directors, and let your voice be heard, by voting – whether a single Bullet Vote, or a shotgun approach – your opinion matters, and can help steer your organization.
Jeff Knox Director, The Firearms Coalition Founder, GunVoter.org, NRA Endowment Member.
About Jeff Knox:
Jeff Knox is a second-generation rights activist and director of The Firearms Coalition. His writing can regularly be seen in Firearms News and Front Sight magazines as well as here on AmmoLand Shooting Sports News and other publications.
Founded in 1984 by legendary hero of the rights movement, and Jeff's dad, Neal Knox, The Firearms Coalition represents hundreds of grass roots organizations, clubs, and individual Second Amendment activists around the country. The Coalition has been behind the scenes in the forefront of the fight for rights for over 32 years, with Jeff serving as managing director of the organization since 2005.
To learn more about The Firearms Coalition, or to subscribe to their newsletter, the Hard Corps Report, visit their website at www.FirearmsCoalition.org.