Note: This article was originally posted on NRA Blog: http://bit.ly/2ily7zE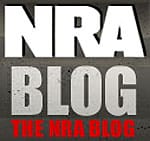 USA -(Ammoland.com)- The NRA Museums are headed to Las Vegas! NRA Museums Senior Curator Philip Schreier is bringing a special exhibition to the 2017 SHOT Show, the National Shooting Sports Foundation's annual firearms industry expo, scheduled for Jan. 16-20, 2017.
The NRA Museums display will feature five firearms hand-selected by the museum staff that represent highlights in the museum's impressive collection, including:
The Colt 1839 Revolving Percussion Rifle
In 1838, Samuel Colt began manufacturing the world's first mass-produced repeating firearms at Patterson, New Jersey. Among the first of these was a carbine that attracted favorable attention from the U.S. Navy, which purchased 360 for military use — this example is one from that group. Based on its military inspector's stamp and serial number (924), it is quite likely that this carbine was with the U.S. Marines when they made their first wartime landing at Veracruz during the Mexican War. The repeater then accompanied the Marines as they marched on to victory with Gen. Winfield Scott at Mexico City and "the Halls of Montezuma." Despite positive reports on the repeater, it could not be manufactured at a price that most people were willing to pay. As a result, Sam Colt temporarily went out of business. 
Chuck Connors' Winchester 1892 From 'The Rifleman'
Running for 168 episodes from 1958-1963 on the ABC Television Network, "The Rifleman," starring Chuck Connors as Lucas McCain, won a new generation of followers with a syndicated run currently on cable TV. In the opening sequence, Connors fires 12 shots from this Winchester 1892 chambered in .44-40 amazingly fast, thanks to the set-screw modification in the lever designed by fast-draw artist Rodd Redwing.
A Collection of Weird Derringers
This assembly of peculiar pocket pistols includes six Derringers including:
A Remington Ellliot Over/Under Derringer chambered in .41 caliber, an example of the pistol in production longer than any other Remington handgun.
A Marston 3-Barrel Derringer chambered in .25 caliber that features a manual selector to choose which barrel to fire, as well as a small knife and sheath in the frame.
A James Reid "My Friend" seven-shot Derringer chambered in .32 caliber that could also be used as a brass knuckle, and was known as a "Knuckle Duster."
A Gaulois No. 1 Palm Pistol, chambered in 8mm, that fired five rounds semi-automatically, considered perhaps the most effective of all the French-made palm guns.
An Italian Trabuzio Palm Pistol, chambered in .32 caliber, of which little is known of its background and history.
A seven-shot Chicago Palm Pistol, chambered in .32 rimfire, called "The Protector," of which about 13,000 were produced in the 1890s.
Colt 1860 "Mosby" Revolver
This revolver was used by John Mosby's forces in one of the many raids on Fairfax, Virginia. The Confederate cavalry chieftain's most famous exploit occurred in Fairfax during March of 1863 when, posing as couriers, Mosby kidnapped Union Army Gen. Edwin Stoughton from his bed. Answering a late-night knock on the door, the general's orderly was met by the drawn pistols of Mosby and his men, who demanded to be taken to Stoughton's bedroom. Aroused from his sleep by a slap on the backside, a startled and outraged Stoughton awoke to the question, "General, have you ever heard of Mosby?" "Yes," answered the general. "Have you captured him?" "No," came the reply, "but he has captured you." The raiders also captured a number of horses. When informed of the incident, President Abraham Lincoln reportedly replied sadly, "I can always make more generals, but I cannot make more horses."
Remington Model 700 from 'American Sniper'
Used by actor Bradley Cooper in his Oscar-nominated depiction of the late U.S. Navy SEAL Chris Kyle in Clint Eastwood's 2014 biographical war drama "American Sniper," this Remington 700 MK13 rifle is chambered in .300 Winchetser Magnum. Sporting a worn desert tan finish, the rifle features a Douglas barrel, McMillan A2 stock, Nightforce Optics NXS 8-32×56 scope, and an inert Knights Armament M110 suppressor attached to the barrel.
Want to see more of the NRA Museums collection? Visit the museums in person, or explore the galleries online at www.nramuseum.org!