Note: This article was originally posted on NRA Blog: http://bit.ly/2jcW1yc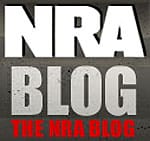 USA -(Ammoland.com)- Hunting season is well underway! As an experienced hunter, you probably have a favorite season or two. But what about your favorite rifle? Maybe it's your first rifle, maybe it's the newest, maybe it's the one your granddaddy gave you, or maybe it's one that never misses a shot. We asked some NRA staff around the building what their favorite hunting rifle is and why:
Eric L.
My go-to big game rifle is a Browning A-Bolt chambered in .308 Win. I love the action as it's short and smooth plus extremely reliable. My rifle has the synthetic stock and the shorter 22" barrel, which makes it great in all conditions as well as compact and light weight for hiking or use in a tree stand. I know my A-Blot has put a whole lot of venison in my freezer over the past decade plus of use.
John D.
My favorite big game hunting rifle is my Kimber Classic 84M chambered in .338Fed. with a Leupold VX-L scope. Whether I use it for elk or whitetail, when I'm hunting west of the Missouri in big game country with longer range, I trust the Kimber to get the job done
. 
Peter C.
Weatherby makes a very good out of the box rifle that will fit the needs of the majority of hunters. Custom rifles are nice to have but are expensive. The Mark V will suit the needs of the majority of hunters, because it is accurate, tough, reliable and relatively inexpensive when compared to a custom gun. It comes in a wide range of cartilages to meet any hunters needs in North America. I would suggest adding a muzzle break to the larger cartridges, as it will reduce as much as 50% felt recoil…..it will be loud, but you need to see bullet impact to know where your bullet is hitting…..or missing!

Samantha O.
I really enjoy shooting my Savage .308 Win. The relatively mild manor of the .308 Winchester cartridge is manageable for a lady my size. It is extremely accurate and the rifles lighter weight stock helps when carrying it on long hikes. Though I have yet to harvest an animal with it, it is my favorite hunting rifle.
David H.
I grew up hunting whitetails with my dad who always made the perfect shot with his Remington 30-06. Today, I use the same rifle and there is nothing I trust more while in the woods. The Remington 30-06 has ideal range, accuracy and power for the mature bucks I'm after, which is why it is my hunting rifle of choice.